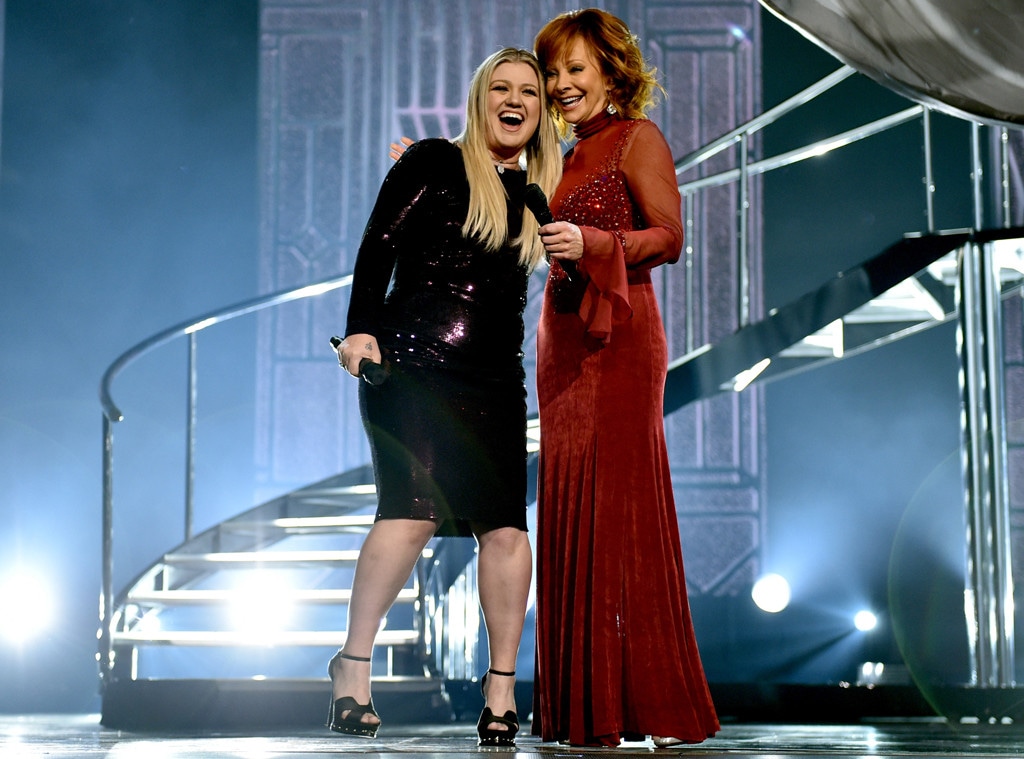 John Shearer/ACMA2018/Getty Images for ACM
And fancy was her name!
Reba McEntire is turning 64 years old today and we really can't believe it. The iconic country star is a music legend like that of Dolly Parton and we can't get enough of her and her songs. From "Fancy" and "The Night the Lights Went Out in Georgia" to "Going Out Like That" and her latest single "Storm in a Shot Glass" fans have been treated to decades of hits and fun songs from the artist.
While we could talk about her music for days, we've decided instead to focus on her wonderful friendship with Kelly Clarkson. In 2002, the two met when Clarkson asked McEntire to sing with her during the American Idol finale and more than a decade later the two are still close.
In fact in 2013, the two became family when The Voice coach married McEntire's stepson Brandon Blackstock. Even though the redheaded singer divorced her longtime manager and husband Narvel Blackstock (Brandon's father) in 2015, McEntire and Clarkson have remained thick as thieves.
Over the years they've toured together, recorded music videos with one another and taken the stage to perform alongside each other numerous times. 17 years after they first met they remain as close as ever, consider one another family for life and are set on being friends forever.
In 2018, Clarkson honored her mother-in-law at the Kennedy Center Honors proving that they are still very close and have a lot of love for each other. Plus, they have a crazy amount of admiration for the each other's successful careers, even teaming back up for McEntire's song "Softly and Tenderly" in 2017. 
To honor McEntire on her 64th birthday, we've rounded up all of the sweetest moments between these two old friends and family members to bring a smile to your face. Read on to see exactly what it's like to be a part of McEntire's family, how amazing she thinks Clarkson is as an artist and how much the two really love one another.
Happy birthday, Reba!
Cheers to more music and collaborations with Clarkson and even more artists for years to come.