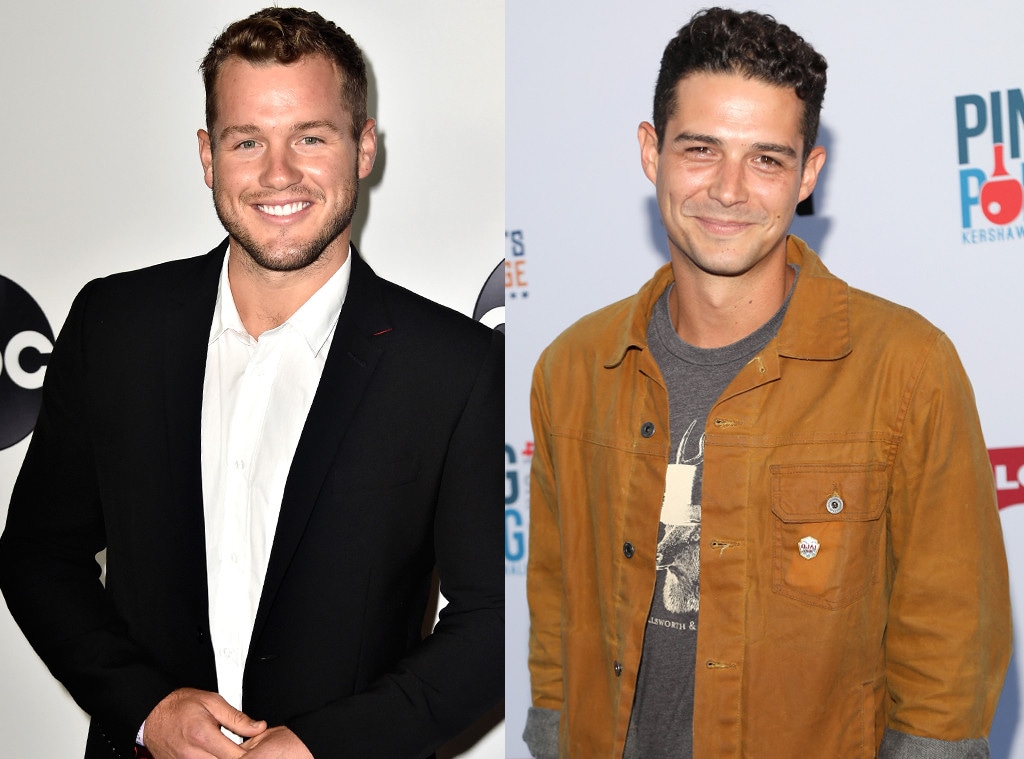 Getty Images
Is he still "the virgin Bachelor?" That's for Colton Underwood and Cassie Randolph to know and for us not to find out.
Just because Colton is not one to kiss and tell, that doesn't mean the rest of Bachelor Nation is just leaving their theories about his virginity behind with the rest of the season.
On Friday, the 27-year-old posted a photo of himself snuggling with Cassie on an airplane and they're both asleep. "let's go home and be normal," he captioned it.
The happy couple went on a whirlwind trip after going public with their relationship post-finale and it looks like they were more than ready to relax and catch up on some z's. 
Many Bachelor Nation members liked Colton's Instagram pic, but there was one specific X-rated comment that really stood out from the rest.
Wells Adams, who once competed for JoJo Fletcher's heart and then became the beloved Bachelor in Paradise bartender as of late, gave his own two cents on the picture.
"From virgin to mile high club," he wrote. "Giggity."
The "giggity" refers to the Family Guy character Quagmire's oft-repeated catchphrase on the show.
The former NFL player and his girlfriend explained to E! News after the finale that they do believe his virginity story line was "overplayed" a bit. During the live finale, the show's host Chris Harrison kept asking the audience if Colton was still a virgin after the dramatic fence jump and his getting back together with Cassie after she broke up with him.
Colton and Cassie, however, refused to indulge Harrison's inquiries.
"I hope he and the show respect the decision that we've made together, because we are a couple now, there's two people in this relationship. That topic is something that...she is firm in her beliefs on as well," Colton explained to E! News.
Cassie said later, "I feel like you kind of opened that door, and then it almost got taken advantage of a little bit, so close the door, because the more you leave it open, people are just gonna keep [taking advantage]."
Colton then insisted, "We're slamming the door shut."
One door that's still wide open, though, is their future together. Even better, they don't have to wear disguises anymore to hide their identities!
Despite the fact that Colton didn't pop the question at the end of the show, Jimmy Kimmel surprised the couple with their own Neil Lane engagement ring. The $25,000 ring hopefully won't sit in the box for too much longer.
Take a look at some of Cassie and Colton's cutest couple moments together in the gallery below.
Congrats again to the happy couple!