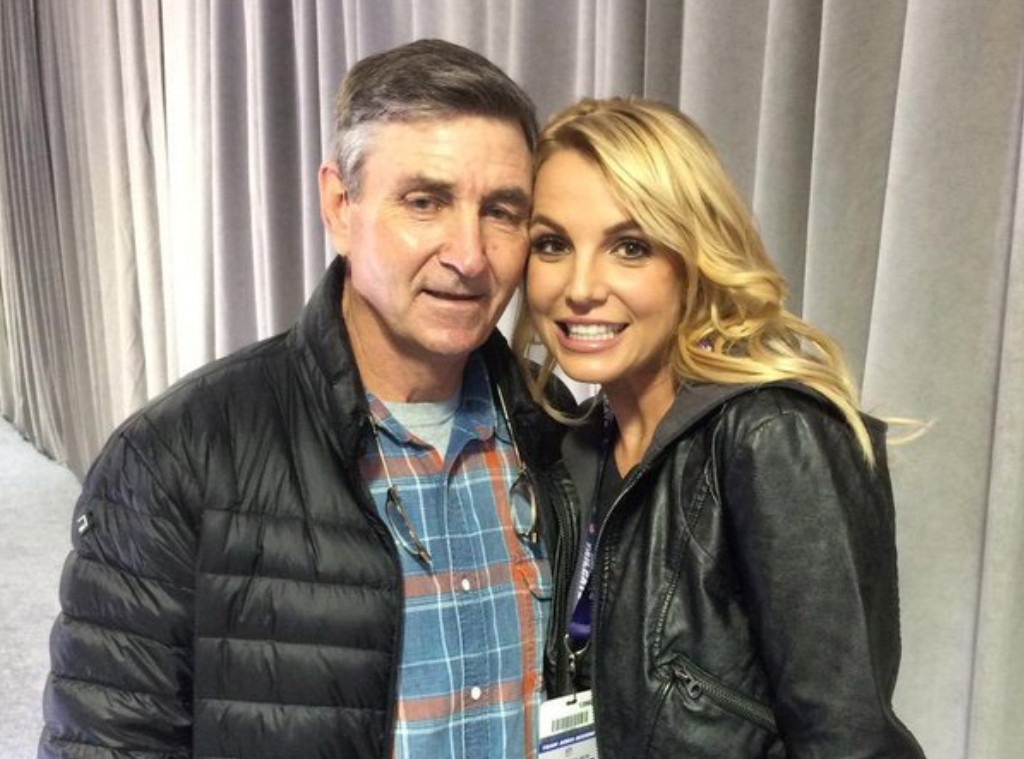 Instagram
Britney Spears is continuing to focus on her family amid her father's health issues.
Back in January, the pop star announced she was putting her work on hold, including her Britney: Domination concert, in light of Jamie Spears' sudden medical crisis. At the time of Britney's announcement, E! News confirmed his colon spontaneously ruptured and he was immediately admitted into surgery.
We also learned her father was recuperating at home and gained strength after a long recovery. He was reportedly in the hospital for a month.
Now, many outlets are reporting her dad is undergoing a second colon surgery next week. However, the "Womanizer" songstress has yet to address whether or not her dad is having another surgery.
"Jamie is definitely doing better health-wise," a source tells E! News. "He is still recovering in Louisiana and Britney's been coming back and forth to spend time with him. She's doing okay with it all right now and is just trying to be a supportive as possible."
Another insider tells E! News, "Britney has had to step back for a minute and it has not been an easy thing. She has always given so much time and attention to her fans, but she has now turned all her focus and attention on all aspects of her personal life, including her family and her love life."
The 37-year-old star has been dating Sam Asghari for quite some time.
The insider continues, "Her dad is very important to her and when he got sick, she knew she needed to take time and keep things more private. She spent many years traveling and being away from her father, and then all the quality time she had with him in Vegas over the last four years made them extra close."
Britney and Jamie's relationship is even more special, our source says, because her dad is "so good with her boys and his grandchildren." Adding, "He's silly and gets on their level. She's a parent now and she appreciates her parents more."
Earlier this year, the superstar broke her silence on her dad's health condition and apologized to her fans for having to cancel her Domination show.
Writing a lengthy, heartfelt post, she said, "It's important to always put your family first… and that's the decision I had to make. A couple of months ago, my father was hospitalized and almost died. We're all so grateful that he came out of it alive, but he still has a long road ahead of him."
Before closing her statement, she wrote, "I had to make the difficult decision to put my full focus and energy on my family at this time. I hope you all can understand."
We're wishing Jamie a speedy recovery.