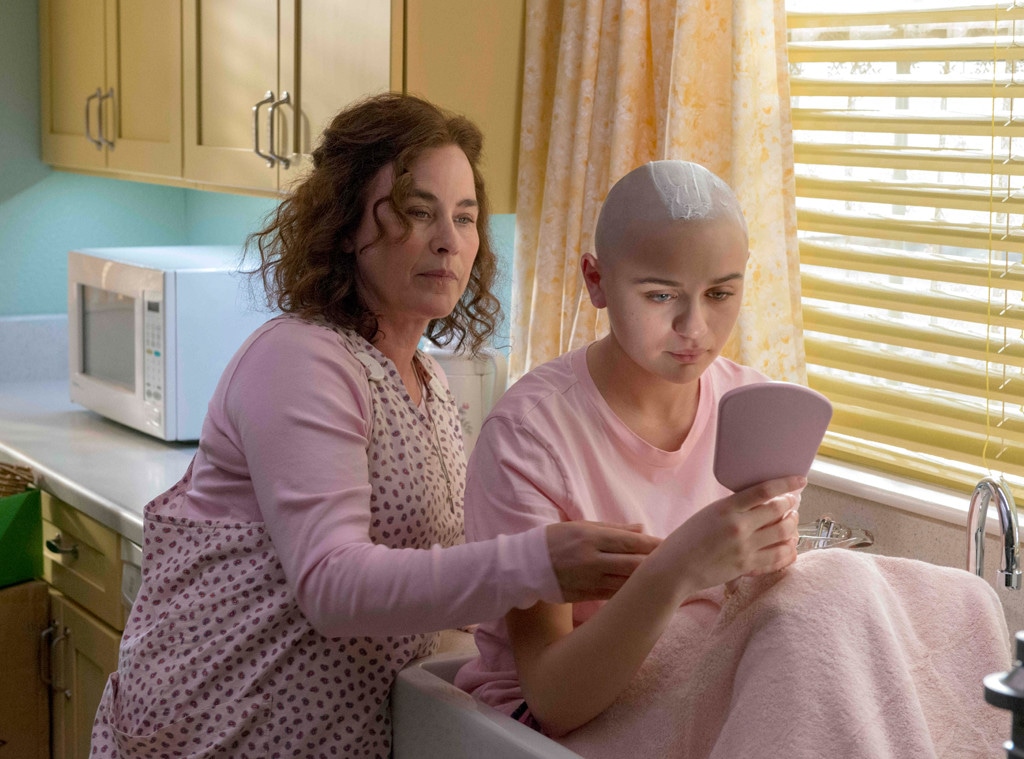 Hulu
If you thought The Act teaser was chilling, you ain't seen nothing yet. The first full trailer for Hulu's new series based on the true events surrounding Gypsy Rose Blanchard is here and it will leave you breathless.
Starring Patricia Arquette as Dee Dee Blanchard and Joey King as Gypsy Blanchard, the first season of The Act follows a young girl trying to escape the toxic relationship she has with her mother. As she attempts to break away, Gypsy discovers secret after secret…leading up to murder.
The murder of Dee Dee Blanchard was the subject of an HBO documentary film, Mommy Dead and Dearest, and a Lifetime movie released in 2019 starring Marcia Gay Harden. Dee Dee reportedly suffered from Munchausen syndrome by proxy and was making her daughter appear younger and chronically ill.
King told press at the 2019 Television Critics Association winter press tour that she prepared for the role by reading about the murder and talking to journalist and executive producer Michelle Dean.
"It's crazy though because with a role like Gypsy, no matter how much prep you do, no matter how much research you do, no matter how much script work you do, nothing will prepare you," she said. "Nothing will make it fall into place more than when you actually step on set. I truly believe that. Along with shaving my head, putting in the fake teeth, I wear several stages of fake teeth throughout the entire series, and being in the wheelchair. Being in Gypsy's clothing, all of it. The minute you get on set, everything that you've prepared for truly all falls into place right then and there."
The Act on Hulu is an anthology series, each season a new true crime. The first season of the series also stars Chloe Sevigny, AnnaSophia Robb and Calum Worthy.
The Act premieres March 20 on Hulu.