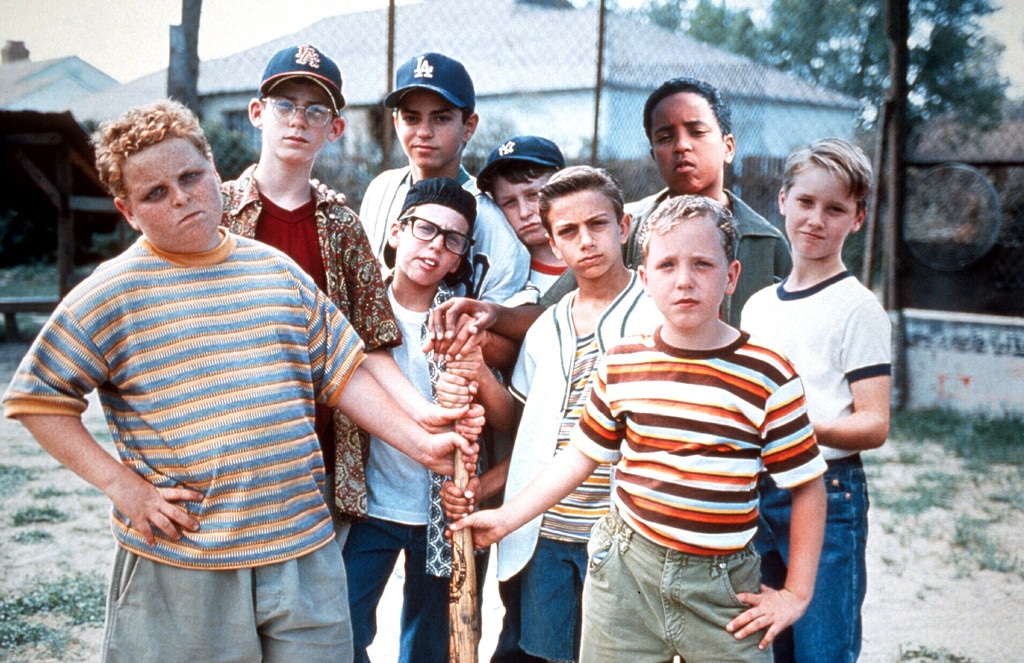 20th Century Fox
The Sandlot—the nostalgia you feel just reading that title is real—and director David Mickey Evans knows that, which is why he's working on a sequel TV series.
In an interview on The Rain Delay podcast, Evans said he "just sold" a Sandlot TV show.
"We're about to get an order for the first two seasons," Evans said. He said the show has a streaming home—won't say where—but, "I already got all of the original cast members back," he teased. "OK, it takes place in 1984 when they're all like 33 years old and they all have children of their own. And that's all I can tell you," he said.
Before you break out the ball and glove in celebration, some of the cast members have responded to the news on social media. Patrick Renna tweeted and said, "I feel like an NBA Player who just found out he was traded…on Twitter. News to me!"
Renna played Ham Porter in the flick.
Victor DiMattia, Timmy Timmons in the classic movie, responded with a thinking face emoji.
Hm…
Evans previously revealed plans for a prequel about how "The Beast" came to be as the movie celebrated the 25th anniversary of release. To celebrate the milestone anniversary, the movie headed back to select theaters in July 2018.
The Sandlot cast also reunited for a joint interview to celebrate the release anniversary and discussed its impact.
"It made a big impact on lots of people's lives," Tom Guiry said.
Stay tuned for updates on The Sandlot sequel series.