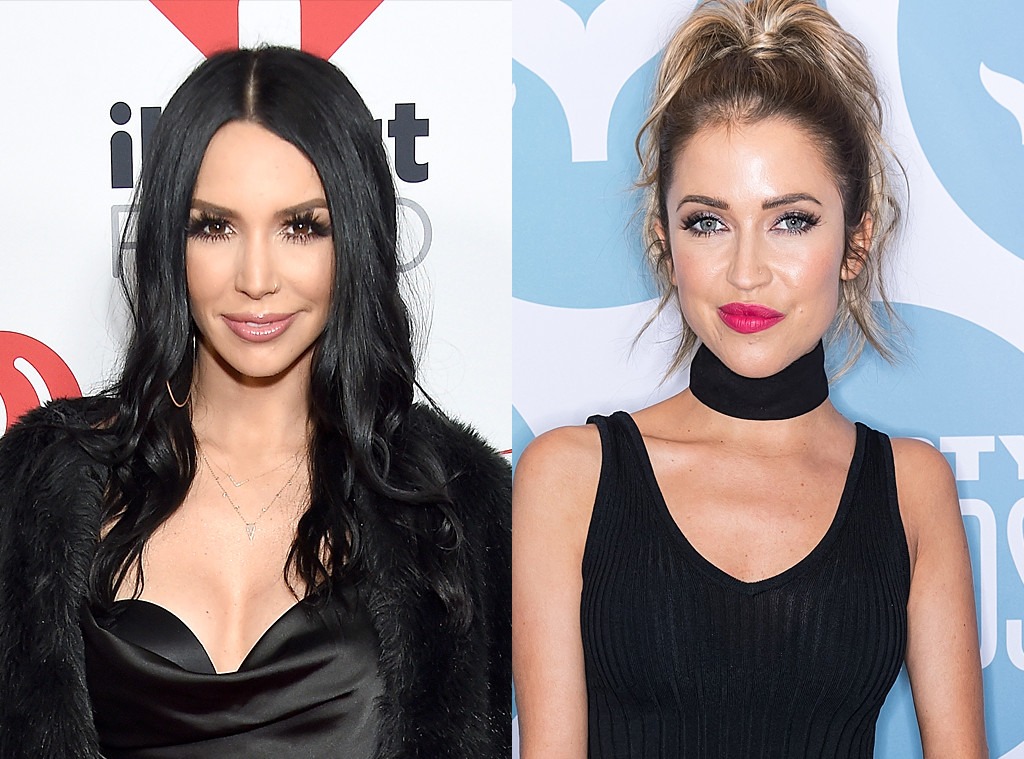 Gregg DeGuire/WireImage, Gilbert Carrasquillo/FilmMagic
Scheana Marie and Kaitlyn Bristowe have had enough of the Internet trolls.
As reality stars, the pair is used to receiving honest feedback from fans and followers about what's going on in their lives.
But most recently, some users have been body shaming the pair's individual posts on social media. Guess what? Words hurt.
"The other night, I was in Vegas and I posted a photo and I'm naturally a petite person…I eat a lot. I've already had a couple of meals today. I can't wait for my next one. But my waist, especially the angle, was really tiny," Scheana shared while appearing on PodcastOne's Off the Vine podcast. "It was like 900 comments like 'anorexic' or 'too skinny.' When did that become okay?"
The Vanderpump Rules star continued, "It's not okay to say someone is too fat but it's okay to say someone is too skinny? It's okay to make fun of them and assume I have an eating disorder, which I struggled with in college and I don't anymore."
As for Kaitlyn, she could totally relate to her guest as she has experienced cruel messages long after appearing on The Bachelorette.
"It's unbelievable to me that someone can go on someone's photo and comment on their weight," she shared. "It's not healthy for anyone. I get comments all the time about my weight just because I'm really tiny."
In fact, Kaitlyn revealed that she's getting shamed for being in a relationship with Bachelor Nation member Jason Tartick. According to some, she's moved on too quickly after her split from Shawn Booth.
"I just got out of a relationship and in people's minds, I've moved on quickly but nobody really knows what the story was with the relationship for the last year and I'm getting hated on right now for being happy," Kaitlyn explained. "You're a happy bitch too soon."
Perhaps Scheana is on the right track when she pointed out that no matter what a public figure does, there's always going to be at least one critic making noise.
"You can save starving children in Africa and people could come after you," she shared.