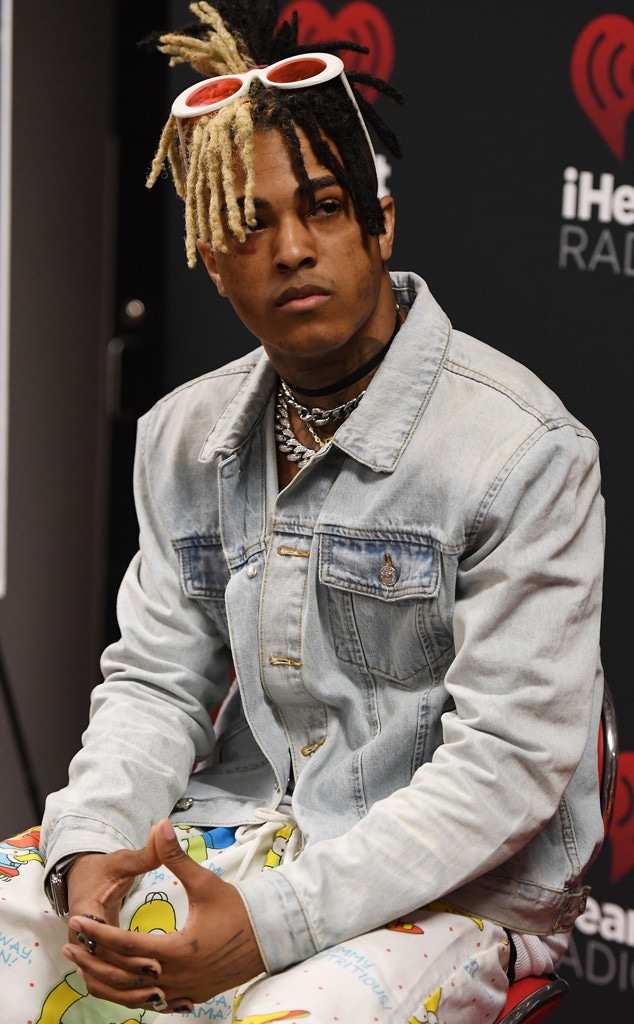 Larry Marano/REX/Shutterstock
The 2019 Grammy Awards were full of fun, over-the-top and shocking moments.
From Camila Cabello's history-making opening performance (she is the first Latina do so) to outrageous fashion statements on the red carpet, to many artists being cut off mid-speech, the Grammys were memorable.
Aside from the outstanding performances at the star-studded event, there's one section of the awards show that always tugs at everyone's heartstrings—the Grammys' In Memoriam.
This year, The Recording Academy recognized Mac Miller, who passed away last September at the age of 26, and Avicii, the Swedish DJ and EDM producer who passed back in April. Other notable artists included legendary singer Nancy Wilson, Lynyrd Skynyrd guitarist Ed King and Carol Channing.
However, among the celebrities in the In Memoriam tribute, fans quickly pointed out that The Recording Academy left out XxxTentacion.
Many of the rapper's fans took to Twitter to air out their frustrations with the Grammy Awards, saying they were "real messed up for that."
The rapper and songwriter was murdered on June 18, 2018. He was only 20-years-old.
One fan wrote, "Everyone's talking about [Drake's] mic getting cut off during his speech but nobody saying ANYTHING about @xxxtentacion NOT being in the Annual Memoriam Tribute."
One Twitter user said it perfectly, writing, "The fact that @xxxtentacion wasn't remembered this year at the Grammys says a lot about them."
In fact, one person pointed out the Grammys forgot to remember Lil Peep, who passed away November 15, 2017. "The fact @therecordingacad didn't acknowledge @xxxtentacion or @lilpeep in the memorial shows the upmost disrespect."
Ken Ehrlich, the Grammys Executive Producer, told PBS News Hour in 2017 how the show picks out the people they honor.
"There's a committee at The Recording Academy and, in December, when we're getting reasonably close to the show, we will put together a list that goes into the hundreds, 300 to 400 people." Adding, "We then go through that list and this committee votes. We all vote and pick our favorites. And from that, we cut it down to a reasonable number."
He explained, "The number we kind of have in mind is 50 because 50 goes into three minutes without too much difficulty," which is about how long the tribute lasts for. "Sometimes, we'll do a little more. Sometimes—very seldom—we'll do less."
It's not clear why the Grammys left out the 20-year-old rapper nor have they addressed the criticism, but hopefully, the awards show listens to his fans' frustrations.