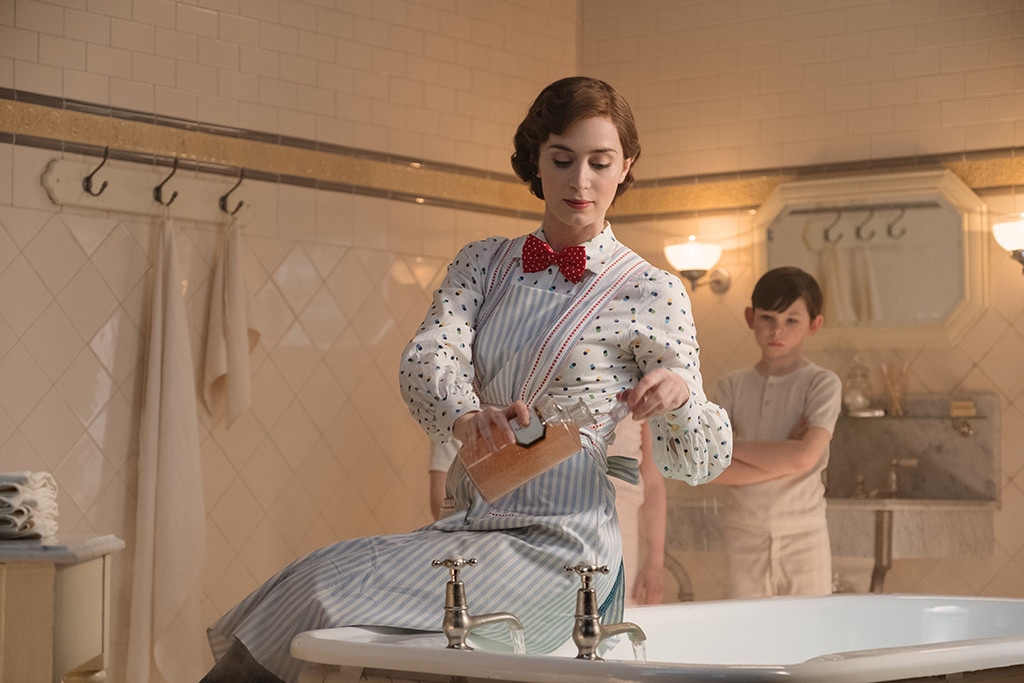 Jay Maidment/Disney Enterprises, Inc.
Grab a spoon full of sugar and get ready to bake a cake because it's Emily Blunt's birthday!
The Mary Poppins Returns star can sing, dance and kicks butt as a nanny, err we mean mom, but when it comes to her birthday we're the ones getting a little treat. Instead of eating cake with the birthday girl like we dreamed of this year, we're celebrating Blunt's big day by honoring all her iconic roles over the years.
How are we doing this you ask? By looking back at her best movie characters from her most memorable films throughout her career, that's how. Then, we want you to vote for the one you can't help but watch anytime it's on.
In case you need a little refresher of all of the epic performances Blunt has given us over the years, we've got you covered there as well.
From an intense but vulnerable assistant in The Devil Wears Prada to everyone's favorite magical nanny in Mary Poppins Returns, Blunt has a wonderful range when it comes to her roles.
The English actress played the iconic Queen Victoria in The Young Victoria and a few years later embodied an engaged woman who can't seem to find the alter in The Five-Year Engagement.
She sang her worries away in Into the Woods and caused everyone to question everything in The Girl on the Train. Plus, she nailed it as a mother who lives in silence in order to hide from monsters with very good hearing in A Quiet Place which led to her winning a SAG Award in 2019.
Clearly the 36-year-old star knows how to embody a variety of characters which is why we're not sure which of her roles is actually her best. The good news is that we don't have to pick one...but we'd really like you to!
Celebrate Blunt's birthday by toasting to her fabulous acting career and then vote for your favorite movie by her below.