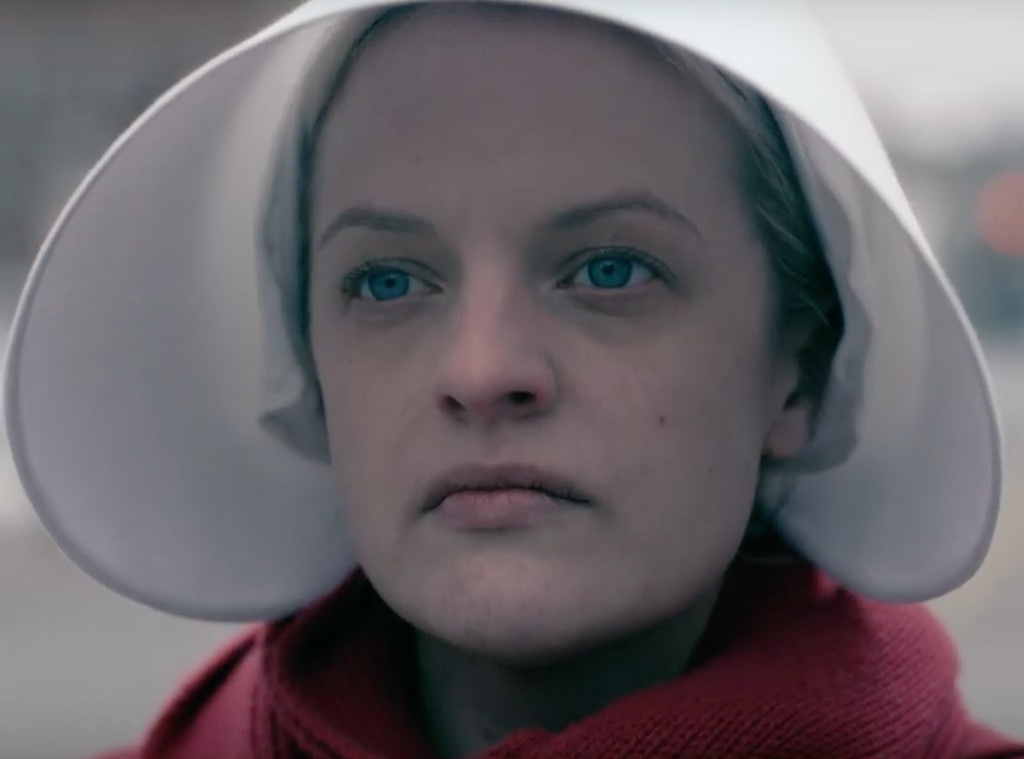 Hulu
The Handmaid's Tale has one clear message to its viewers for season 3: "Wake up."
Get those alarm clocks ready.
The show's trailer for its third season aired during the first quarter of the 2019 Super Bowl and at first seemed to mock some sort of pharmaceutical or car commercial. It began with a shot of wheat blowing in the wind and Moss looking out a window. "It's morning again in America," the narrator said over instrumental music. "Today, more women will go to work than ever before in our country's history. This year, dozens of children will be born to happy and healthy families."
The commercial continues, "It's morning again."
Sounds harmless, right? Well, words can be deceiving. 
As the commercial progresses, the visuals and narrator's voice get darker and darker. Women in their handmaid's outfits become more and more apparent.
The omniscient voice repeats "It's morning again" three times. By the last time, there are visuals of fire, women marching across a bridge and Moss looking like she is in a deep amount of pain.
"Wake up, America," the June Osborne character tells the camera. "Morning's over."
There's no announced release date yet for The Handmaid's Tale season 3, just that it's "coming soon."  
The show is streaming now on Hulu. Watch the full trailer above.