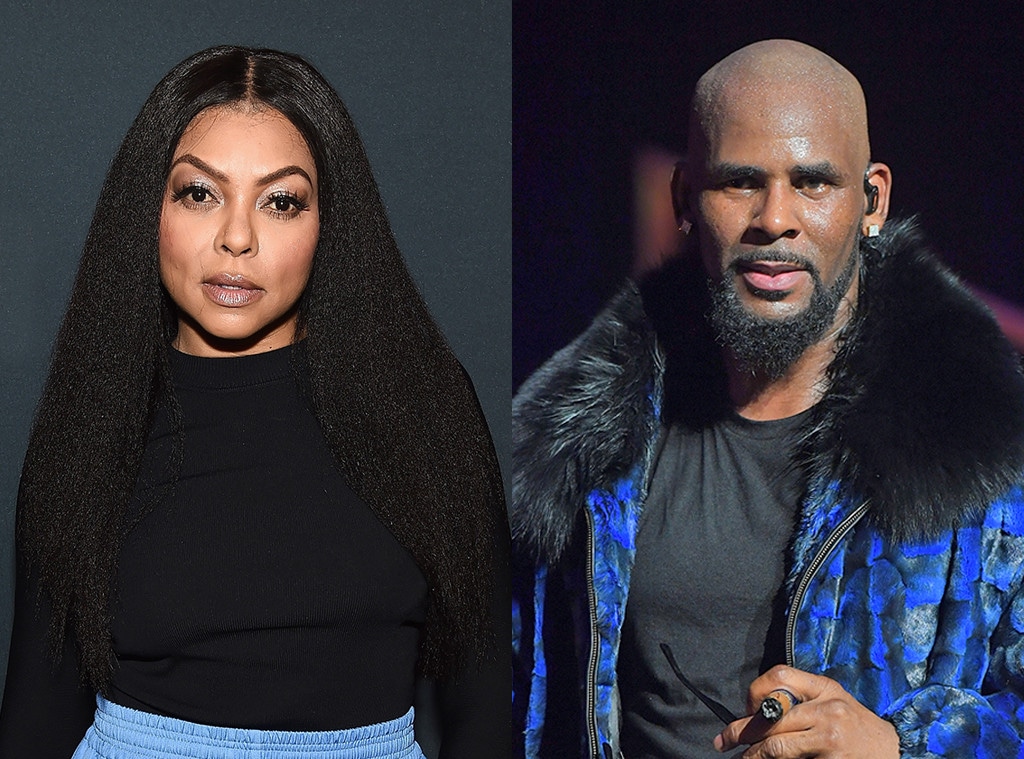 Getty Images
Taraji P. Henson wants to clarify her opinion about R&B star R. Kelly after comparing boycotts of him and disgraced producer Harvey Weinstein.
Since-deleted Instagram Story videos the actress posted this week showed that more people promoted the #MuteRKelly hashtag and different versions of it on the social network than #MuteHarveyWeinstein and #MuteWeinstein. The former has trended on social media in recent weeks due to the Lifetime docu-series Surviving R. Kelly, which focuses on women who allegedly underwent sexual, mental and physical abuse by the singer, who has denied any misconduct and has not been charged with a crime.
Following an online backlash over her Instagram video, Henson tweeted on Tuesday, "LET ME BE CLEAR R. KELLY IS GUILTY AND WRONG AND SHOULD BE MUTED PERIOD!!!!!"
Many users had pointed out that using the word "mute" against Kelly rather than against Weinstein made sense because the former makes music that can be physically muted, and also noted that unlike Kelly, Weinstein has been charged with a sex crime.
Weinstein is set to stand trial this May on charges of sexually assaulting two women. He has pleaded not guilty to all five charges, including two counts of rape. He faces a possible maximum prison sentence if convicted.
More than 70 women have publicly accused the producer, once one of the most famous in Hollywood, of sexual assault and harassment since 2017. He has denied any allegations of non-consensual sex.
The claims made against Weinstein inspired other women to come forward with similar accusations against other powerful men in and out of Hollywood and helped launch the #MeToo movement and Times Up initiative to stop sexual misconduct and discrimination against women.