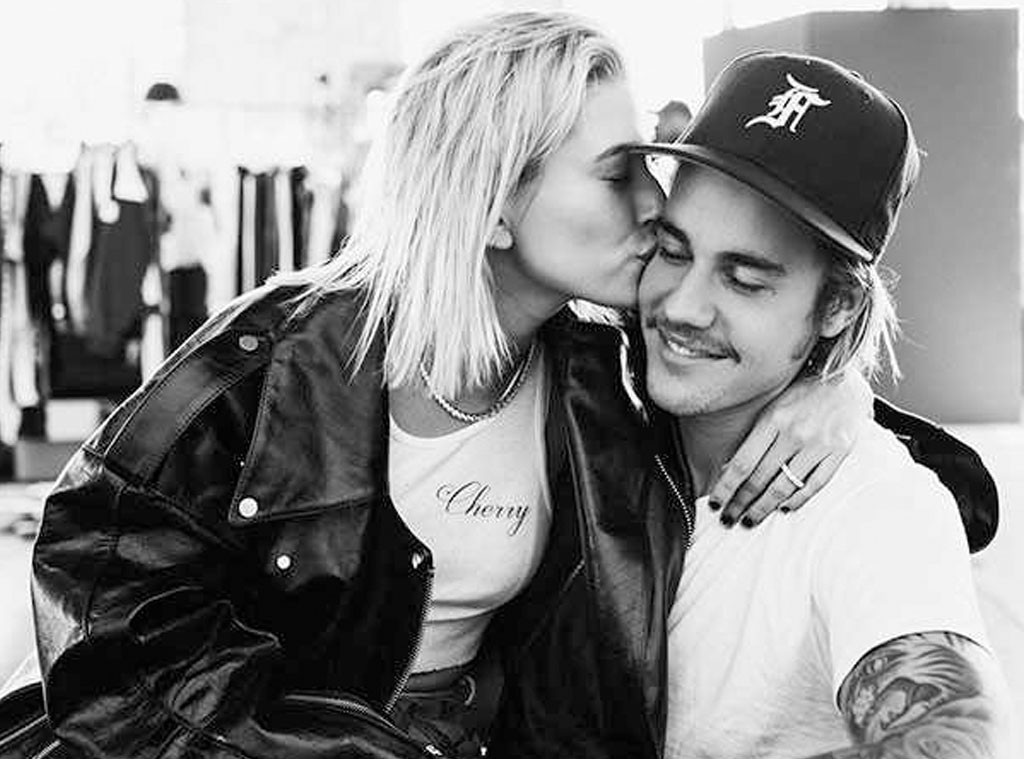 Instagram
Justin Bieber has somebody to love...but the wedding date is a different story. 
After getting engaged in July and secretly tying the knot at a New York City courthouse in September, he and Hailey Baldwin were on the fast track to life as husband and wife. While they were looking to throw a wedding this month, according to a source, it's looking like that's no longer the case. Not to fret, fans—it all comes down to timing. 
"They have a wedding planner and were hoping to make a January date work. They can't wait to celebrate with family and friends and have a big party. But, January is here and they are still working out details and planning," the source explained.
The two "aren't going to rush it and want to make sure that its everything they want it to be," the source added. "They've tossed around different ideas for where to do it and they are still going back and forth. They've met with their pastor numerous times to discuss the religious ceremony and figure out exactly what they want."
Watch:
Justin Bieber Serenades Hailey Baldwin in London
Bottom line? "It's all in the works, but still being discussed. There is some stuff behind the scenes that's being figured out."
While the milestone event remains in the works, the two have each other. "The important thing is that they are very happy with being married and being together," the source noted. 
Just days ago, the two made headlines yet again when Bieber decided on an impromptu serenade for his lady while waiting for his car from the valet at the Montage Beverly Hills. The song choice? Marvin Gaye's 1982 hit, "Sexual Healing." 
"She was cracking up," an insider said, "perhaps a bit embarrassed but still very happy and taken by it. There is clearly a lot of love in her eyes when she is around him. He was singing pretty [loudly]. You could hear it from a good distance." 
All of this just begs the question: what does Bieber have planned for his first Valentine's Day with Mrs. Bieber?