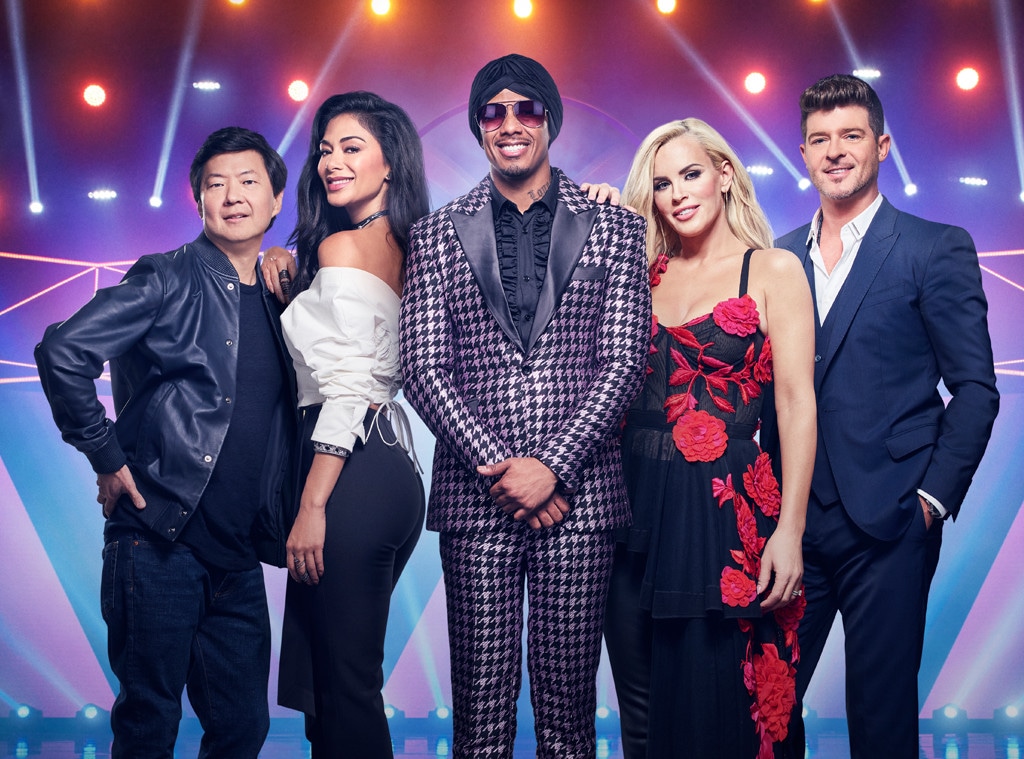 Fox
Everyone's wondering who the peacock is that sang a song from The Greatest Showman on TV. No, we didn't have a fever dream, we're talking about The Masked Singer. Were you one of the 9.4 million people who watched Fox's The Masked Singer series premiere?
The episode, which aired on Wednesday, Jan. 2, also got an impressive 3.0 rating in the coveted 18-49 demographic. America is already invested in this crossover singing competition hosted by Nick Cannon.
The Masked Singer concept is simple: 12 celebrities from across the entertainment world (including sports) don an extravagant costume of their design and take the stage and sing for judges Robin Thicke, Ken Jeong, Jenny McCarthy and Nicole Scherzinger. It's up to the judges to guess who's behind the mask.
So far, six celebrity contestants performed and one celebrity was revealed—football player Antonio Brown was the hippo. Who are the rest? Our best guesses are below.
The Masked Singer airs Wednesdays, 9 p.m. on Fox.