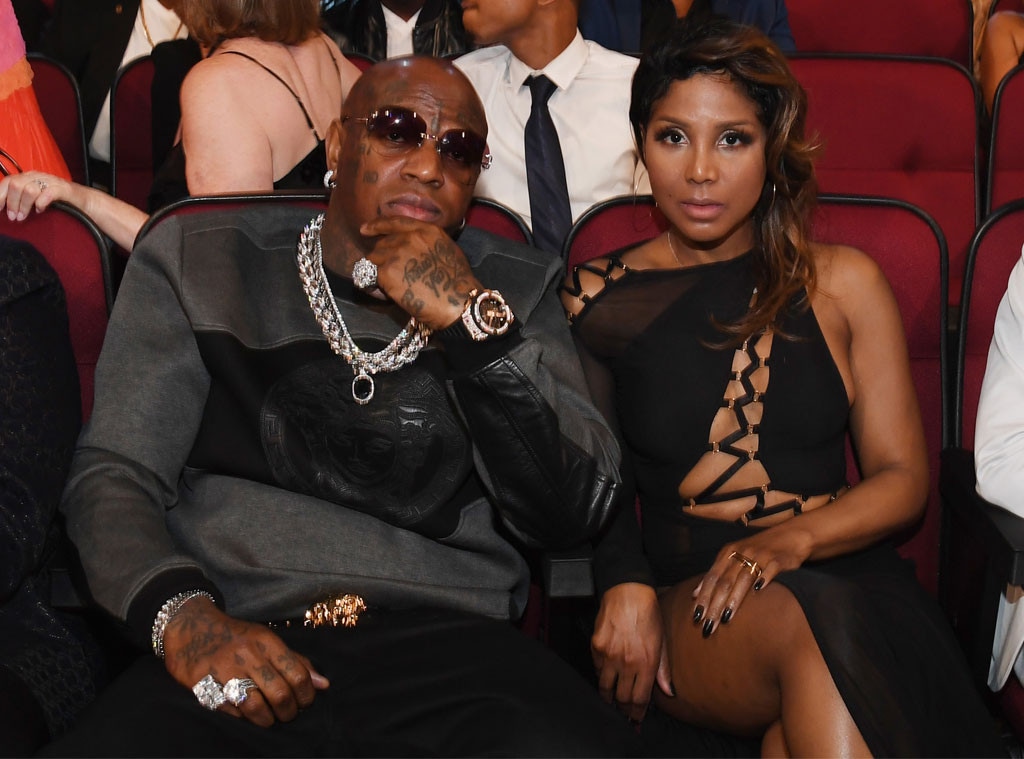 Paras Griffin/BET/Getty Images for BET
There's still time for Birdman to un-break Toni Braxton's heart.
It looks as if the power couple has called off their upcoming wedding, based on their latest social media updates. Speculation ramped up when Birdman updated his Instagram Story yesterday, writing, "It's over..." He later deleted the post and scrubbed his entire account clean. Similarly, Braxton removed every picture from her Instagram account. The 51-year-old "Long as I Live" singer then posted a single picture of herself in a red dress, writing, "Starting a new chapter isn't always an easy choice...but ALWAYS choose to be chosen. Cheers to a new year."
E! News has reached out to reps for Birdman and Braxton for comment.
Fans also noticed Birdman and Braxton no longer follow each other on Instagram.
Ten months ago, the rapper said Braxton was his ride or die. "T, that's my girl, my friend, my family," the rapper said. "That's my love, my soldier, my life... She's my life. I love her to death."
Engaged since February, the two musicians had been friends for "17 years," according to Braxton. In November, she said she was planning a "vintage '20s and '30s-like Great Gatsby-themed" wedding and told Wendy Williams there was a 70 percent chance they'd be married by the end of 2018. "We almost had a date," the singer revealed. "Well, we had two dates. But we were doing Braxton Family Values and we were going through a little drama. And I was like, 'The wedding is a good thing to get all the sisters together.' [But] I couldn't get us all together."
Flashing her $5 million engagement ring, Braxton said, "He did good, right?"
Sadly, Braxton lost the ring weeks after her appearance on The Wendy Williams Show.
Watch:
Toni Braxton & Birdman Break Up, Cancel Wedding
Braxton previously revealed on E!'s Daily Pop that Birdman told her to pick a wedding date ASAP, explaining, "We have to get married before the year is out. He said, 'Before next year.'" Birdman wanted to get married in California, she said, but it wasn't a sticking point. "He said that we can go through a drive-thru," she said. "I'm like, 'What are we gonna order, fries?' No."
"You're supposed to set a date and stick to it," the bride-to-be said in an August episode of Braxton Family Values. "But unfortunately, in our business, it can be challenging sometimes."
This would have been the first marriage for Birdman and the second Braxton.