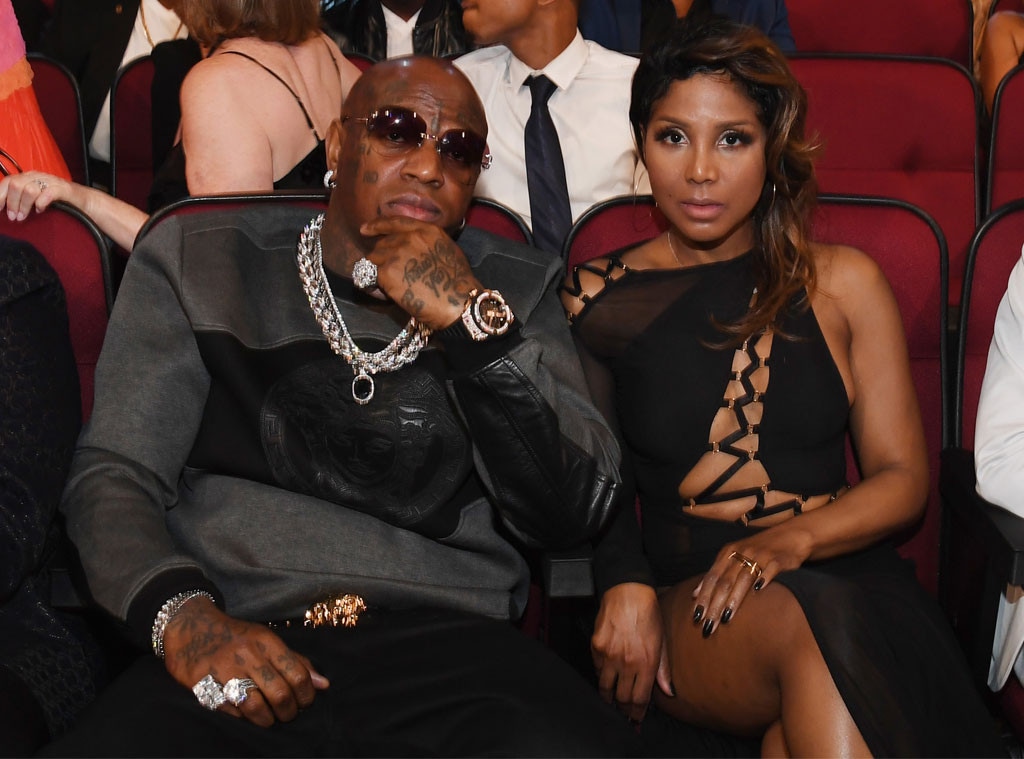 Paras Griffin/BET/Getty Images for BET
Birdman seems to be flying high on love now that his engagement is out in the open.
On Tuesday, Birdman, otherwise known as Bryan Williams, made his Wendy Williams Show debut to discuss his relationship with Toni Braxton. Wendy Williams got right down to it, asking Birdman if they're officially a couple. Birdman responds, "T, that's my girl, my friend, my family… that's my love, my soldier, my life... She's my life. I love her to death."
Putting all the rumors to bed, Birdman says the two have known each other for about 18 years, and their relationship "just happened." Williams admits she wasn't too keen on the idea of the two together; she went so far as to reference her disdain for his image, a topic she has mentioned before on her show. 
In typical Birdman fashion, he chose to defend his honor. He asked Williams, "I'm just a gangsta. That don't mean nothing. Certified, too, but what that gotta do with love?" 
While on the topic of love, Birdman got real about his struggle to find it. Growing up in the streets, he felt alone at a very young age, putting his effort into his business and allowing his music to fulfill his need for love. Falling for Braxton and being accepted by her family, including Braxton's mother, Evelyn, has been a blessing for him.
"For me, it was just hard to accept love from them. I think Miss E, Miss Evelyn, she's an angel. She did a great job with all her girls. For me, just growing up in the streets, not having the word love, it was hard for me to accept them loving me and appreciating the love that I brought to the table."
Now that he is engaged and has two kids of his own, his life is overflowing with love. 
"My daughter—she's my everything," Birdman gushed. "She's my joy and my pain. I give my soul, every piece of me, to my girl." His son, Bryan Jr., also a light in his life, is graduating college next year. 
Things seem to be going well for Birdman, but that hasn't always been the case. His struggles are all made clear in his new documentary, Before Anythang, available now on Apple Music. Check out Wendy's full interview with Birdman above.