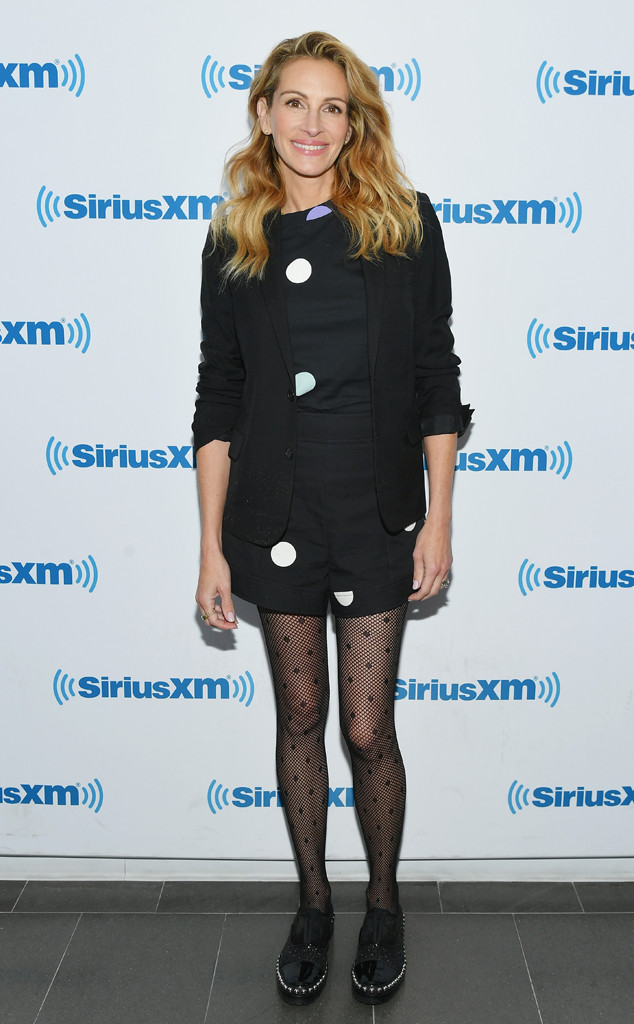 Mike Coppola/Getty Images for SiriusXM
Oops!
A tweet showing a picture of an article about Julia Roberts went viral after a spelling error caused some wide-eyed surprise and a lot of questions.
Twitter user @NeilMcMahon posted an image of a newspaper article whose headline read, "Julia Roberts Finds Life and Her Holes Get Better With Age." Pardon?
The story went on to discuss the A-list actress who stars as Holly Burbs in her latest film, Ben Is Back, as well as the real-life relationship she's formed with her co-star, Lucas Hedges. Hedges plays Ben Burns, Holly's teenage son with a drug addiction who shows up unexpectedly at his family's home on Christmas Eve. The movie documents what happens over the course of 24 hours as the Burns family adjusts to Ben's return.