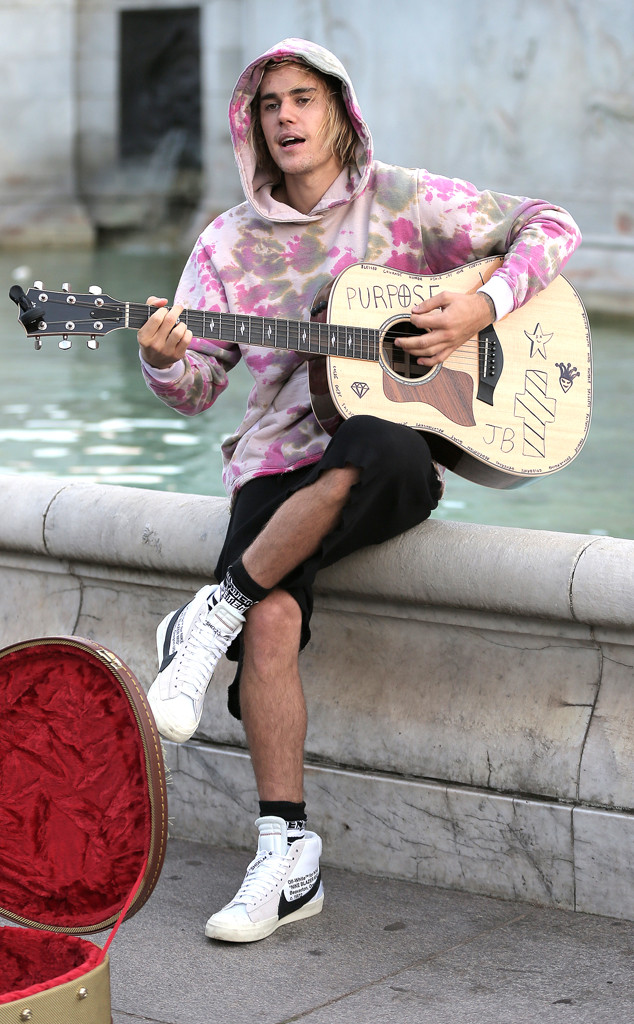 Ricky Vigil M/GC Images
All Justin Bieber needs is a beauty and a burrito.
For the past couple months, the "Baby" singer has been making headlines—and it's not exactly about his music.
Yes, he got married to Hailey Bieber after visiting a New York City courthouse. And yes, fans can't help but notice the singer's fun style and behavior out in public. Just remember the afternoon where he randomly chose to serenade his leading lady on the streets of London.
But most recently, a photo appeared on Reddit that appears to show the "Baby" singer enjoying lunch on a park bench. Totally normal, right? But instead of using a plate, fork and knife to enjoy a burrito, Justin decided to do something different.