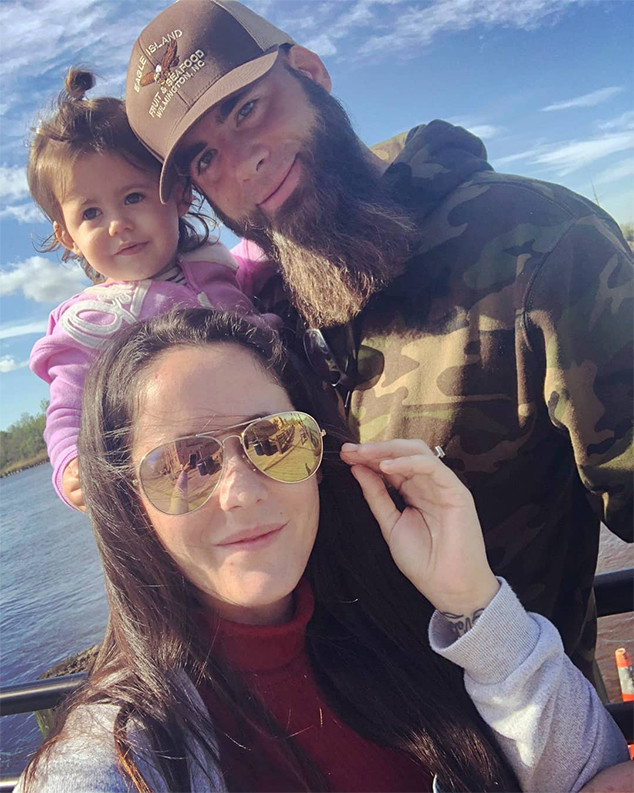 Instagram
Jenelle Evans' husband David Eason says the two "have never been happier," making his first comments about their relationship since it was revealed this week that his wife had recently called the police to report an alleged attack by him.
The 26-year-old Teen Mom 2 star had said last weekend in a 911 call that David had "assaulted" her, pinning her down, and that she thought her collarbone was broken. Police responded and made no arrests, while she declined their offer of an ambulance and made her own way to a hospital to get checked out.
After the call was made public on Friday, Jenelle told E! News that the incident was a "drunk and dramatic misunderstanding" and that she and her husband are "totally fine" and were taking time off social media "to focus on ourselves and our family." At the time, David, 30, posted on Instagram images of the two on an outing with their 1 and 1/2-year-old daughter Ensley.
On Saturday, he posted another selfie of the three from the same outing, writing, "We have never been happier, thanks for asking!"