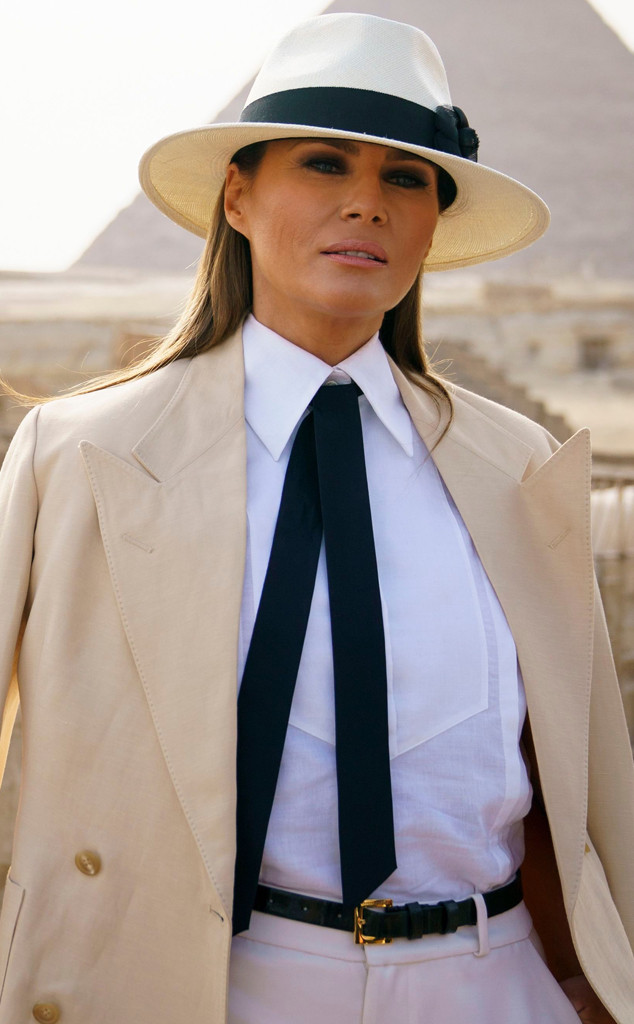 Carolyn Kaster/AP/REX/Shutterstock
Melania Trump is opening up about her time in the White House and her Be Best initiative, which focuses on cyberbullying.
The First Lady of the United States sits down for a rare interview with correspondent Tom Llamas for the ABC News special "Being Melania -- The First Lady," airing Friday, in which she explains why bullying is such an important topic for her initiative to focus on.
"I could say I'm the most bullied person on the world...one of them, if you really see what people are saying about me," Melania says in a preview clip from the interview. "That's why my Be Best initiative is focusing on social media and online behavior."
Melania adds, "We need to educate the children of social emotional behavior, so when they grow up they know how to deal with those issues."