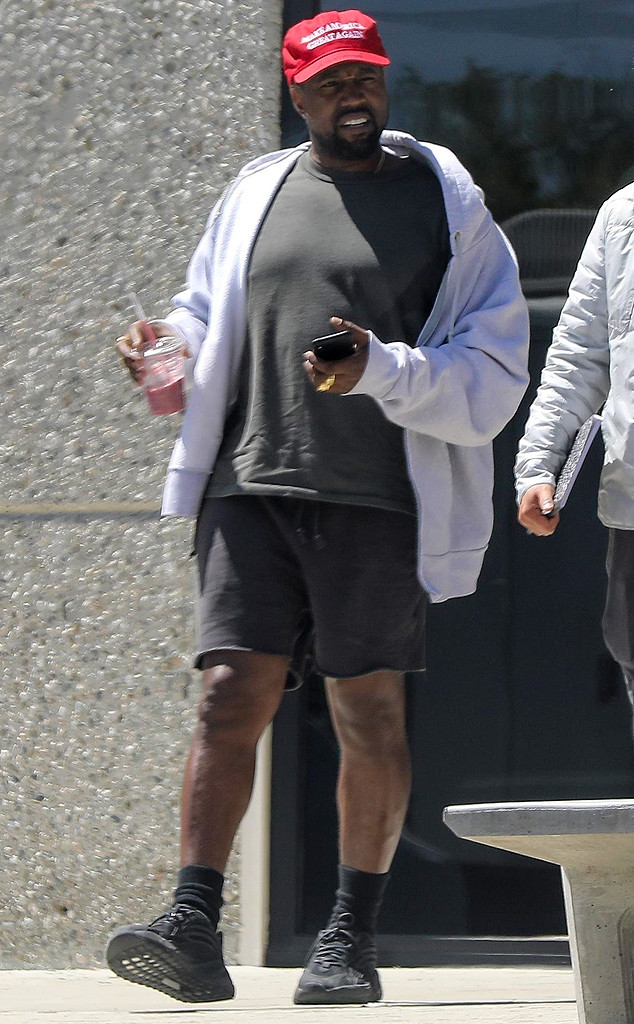 BAHE / BACKGRID
Kanye West has turned off all of the lights on his social media platforms.
The Yeezy designer deactivated his Instagram and Twitter accounts just days after a flurry of controversial comments both online and on TV sparked some reactions. On Sept. 29, Kanye performed as the musical guest on the season 44 premiere of Saturday Night Live and gave an adamant pro-Donald Trump speech after the cameras stopped rolling. He was booed by the crowd and met with tepid applause by some. Various audience members, including comedian Chris Rock, filmed his address to the SNL audience. He said, "It's so many times that I talk to like, a white person about this, and they say, 'How could you like Trump? He's racist.' Well if I was concerned about racism, I would have moved out of America a long time ago. We don't just make our decisions off of racism. I'ma break it down to you right now: If someone inspires me and I connect with them, I don't have to believe in all they policies."
Throughout the week leading up to SNL, The Life of Pablo rapper was seen around New York City wearing the emblematic Make America Great Again hat. That caused some backlash, which he addressed onstage. "They bully me backstage and say, 'Don't go out there with that hat on.' They bully me backstage. They bully me! And then they say I'm in a sunken place," he added.
Before his SNL appearance, he announced to the world that he wants to be referred to as "The being formally known as Kanye West...I am YE."