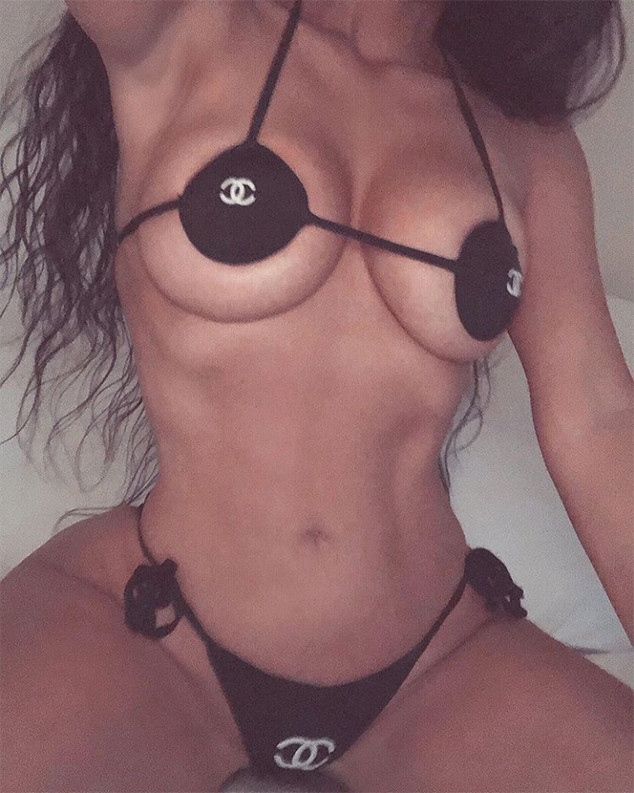 Instagram
Kim Kardashian is wishing everyone a happy Friday with a NSFW photo.
The 37-year-old Keeping Up With the Kardashians star kicked off the weekend by sharing a close-up picture of herself wearing a teeny tiny vintage Chanel bikini. "Chanel vintage, lets please be specific," Kim captioned the photo, which has already received over a million likes on Instagram. The E! star also shared a pic of herself in the same bikini earlier this week.
Kim's intimate snap of her core comes just hours after she revealed that her favorite body part to tone is her abs. "I love to push through on ab days because the results are so worth it," Kim told her fans in a new post on her app. "When I'm short on time, I have an amazing 20-minute ab workout that my trainer, Mel, and I do together. It's only three moves and it's perfect for days when I'm super busy."
But, Kim revealed, when she really wants to "push" herself, she does four key exercises: leg lifts, plank hold, ab roller and kneeling rope crunches.