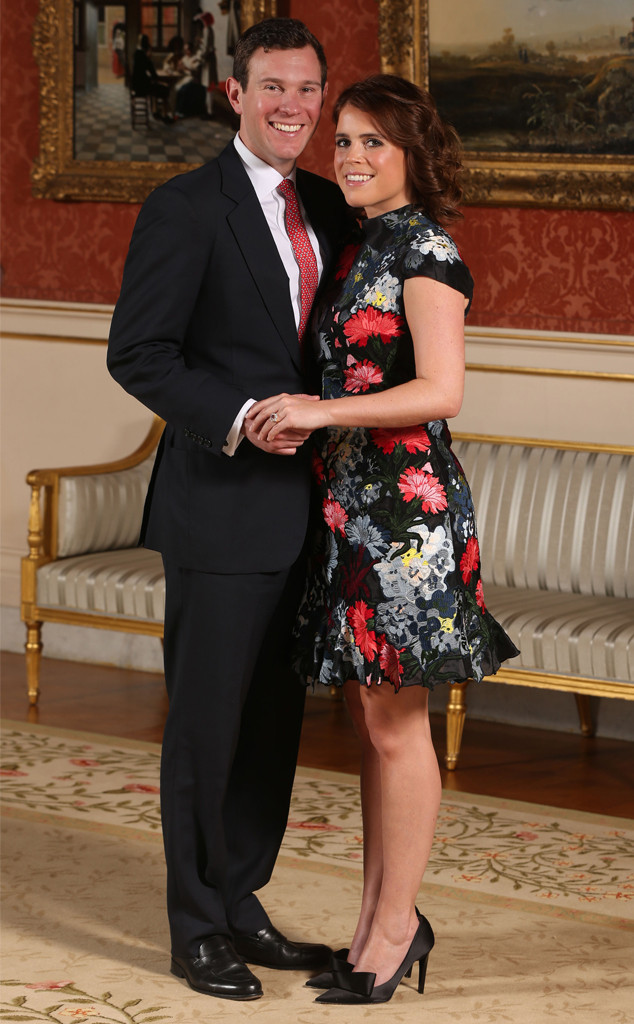 Jonathan Brady/PA Images via Getty Images
Will Princess Eugenie's fiancé Jack Brooksbank assume a royal title after they say, "I do?" The monogram featured on the couple's commemorative china seems to suggest otherwise.
The Royal Collection Trust released the bride and groom's commemorative china on Friday, Sept. 28. While a crown appears above Eugenie's monogram, it is not featured above her longtime love's initial, hinting that Jack will be referred to as "Mr. Brooksbank" after the wedding. Royal admirers will recall a crown was prominently placed over Meghan Markle and Prince Harry's joint monogram after the couple wed.
As for Eugenie, the royal will have the option to take Jack's surname after they tie the knot. However, she will also keep her title. So, she will be referred to as "Her Royal Highness Princess Eugenie, Mrs. Jack Brooksbank."
The couple's commemorative china also features several other significant details. For instance, it includes garlands of ivy, which symbolize their home Ivy Cottage. In addition, the design is intertwined with several flowers, including English wild bluebells, forget-me-nots and the white rose of York.
Fans can purchase the china ahead of the couple's wedding day, including a coaster (about $26), a miniature teacup and saucer (about $32), a pillbox (about $38) and a tankard (about $51).