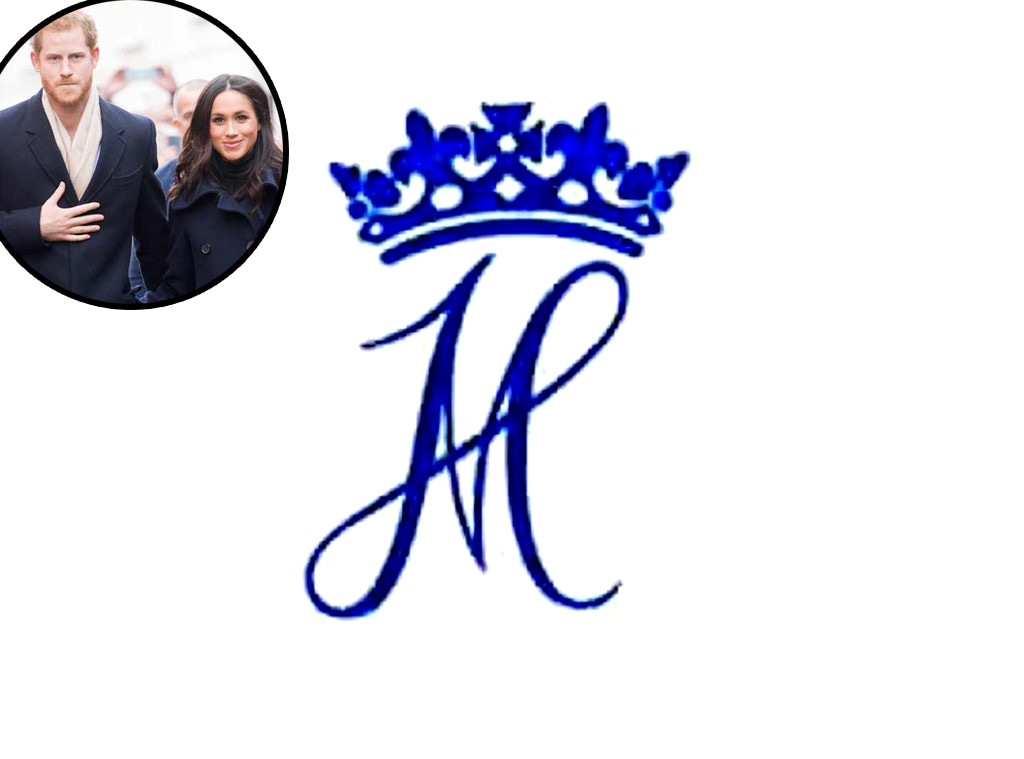 PA Wire/@TheTodayShow
Can Prince Harry and Meghan Markle be more perfect for each other?
The Prince and Duchess' official joint monogram has finally been revealed after some fans noticed the emblem on a thank you card that was sent to host Georgie Gardner on The Today Show in Australia.
The hostess had sent the couple a "neoprene picnic rug" when she covered the joyous wedding festivities in May and has since received a letter from the royal pair thanking her for her kindness.
Set atop the letter from Kensington Palace was Harry and Meghan's first initials, which were delicately combined and embellished with a coronet.
The coronet on their monogram features the same elements as the small crown in the Duchess' coat of arms. "It is composed of two crosses patée, four fleurs-de-lys and two strawberry leaves," the Palace revealed at the time.
According to the Palace, "It is the Coronet laid down by a Royal Warrant of 1917 for the sons and daughters of the Heir Apparent."
As the weeks pass and the California native continues to adapt to her new role as a member of the Royal Family, things continue to look more and more official. Since wedding the Prince in May, the former Suits actress has acquired a fancier signature, the closet of a Princess and even a slight British accent.
However, while the Palace may be pleased with her effortless transition into the role of Duchess of Sussex, her father, Thomas Markle, is definitely not. The now-estranged father claims the Royal Family is trying to keep him from his daughter and has since threatened to "unload on them."
Drama aside, Meghan and Harry seem to be a couple made in monogram heaven.