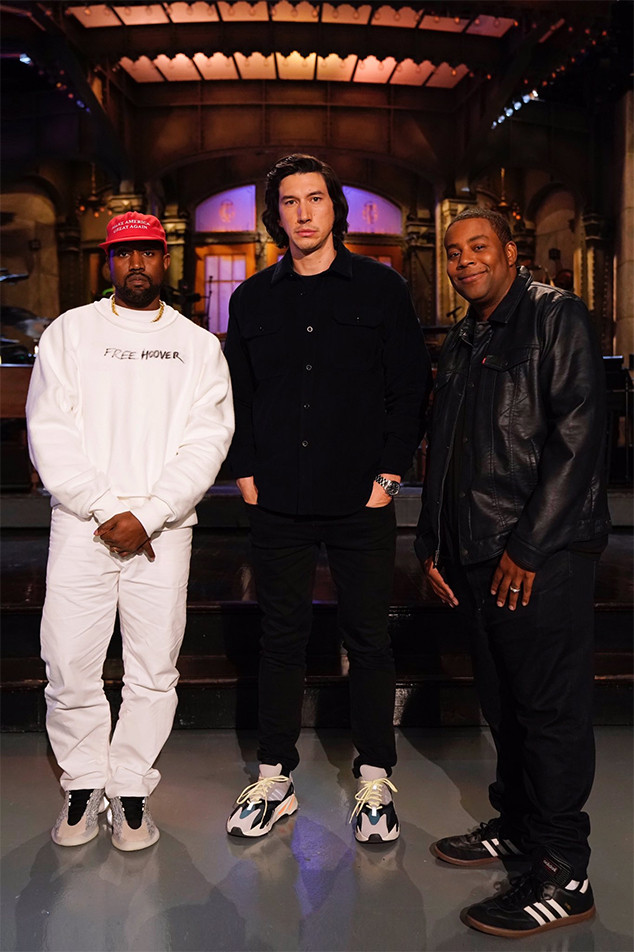 Rosalind O'Connor/NBC
The Internet has some beef with Kanye West now.
On Thursday, Kanye—who now wants to be referred to as Ye—announced on Twitter that he would drop a new album called Yandhi during his performance on Saturday Night Live. While Ye / "the artist formerly known as Kanye West" did perform on SNL (dressed as a Perrier bottle, no less), Yanhdi has yet to be released into the ether. The Internet is not happy about that.
On Sept. 21, Ye teased the new album with a holographic image of a CD case over his iPhone. On Thursday, he also posted another Instagram video with the caption, "YANDHI 9 29 18 YANDHI IS RELEASING THIS SATURDAY."
Future Yandhi fans took to Twitter over the weekend to demand answers as to where the music could possibly be. Below are some of the top Internet reactions to Ye and his lack of a Yanhdi release.