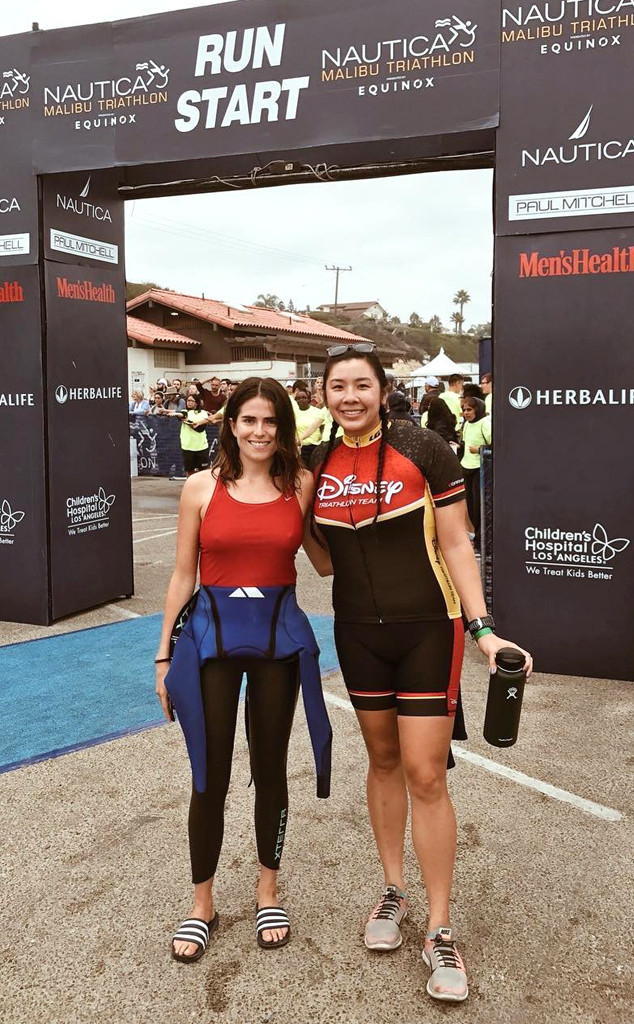 Karla Souza/Instagram
Karla Souza will be the first to admit that she has her hands full these days.
In addition to filming a new season of How to Get Away With Murder, the actress also has a baby girl reaching milestones day by day at home.
But when the opportunity came to participate in the Nautica Malibu Triathlon presented by Bank of America this weekend in Malibu, Calif., Karla knew she wanted to be apart of it—even if she didn't have the greatest amount of time to prepare.
"I'm going to be brutally honest. I have not prepared, which is really weird because both years prior to this, I was doing training every Saturday and all this stuff," Karla shared with E! News exclusively from the set of her hit ABC drama. "And it's like, 'Welcome to motherhood.'"
When not filming scenes, Karla revealed that she tried to complete exercise circuits and strength trainings in her trailer. There are stairs at the lot where Karla works that she tried to climb in between scenes.