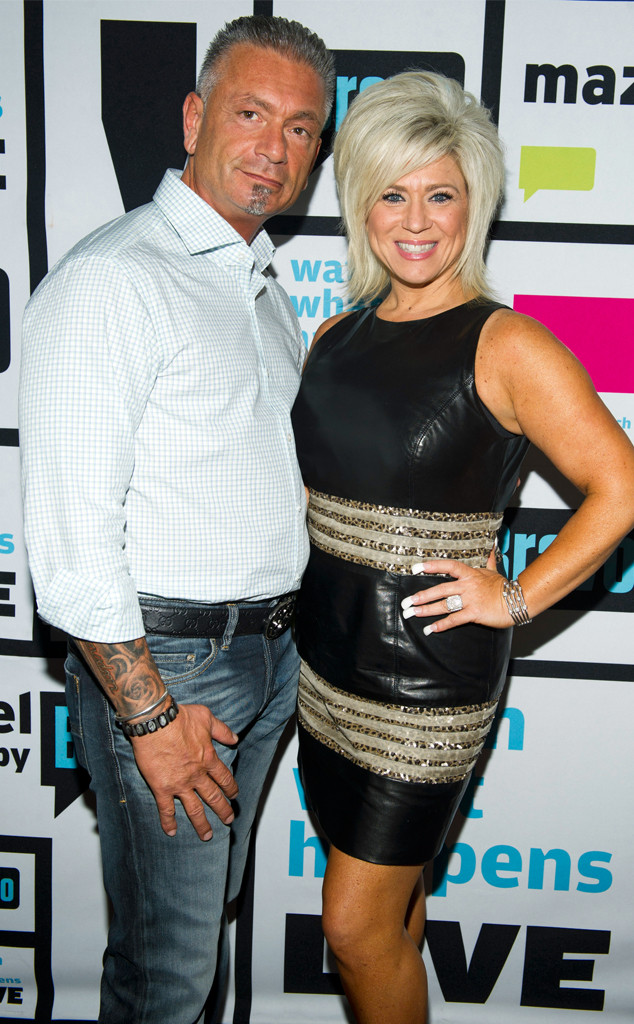 Charles Sykes/Bravo/NBCU Photo Bank via Getty Images
Chances of a reconciliation between Theresa Caputo and Larry Caputo appear to be long gone.
More than six months after the Long Island Medium stars confirmed they were separating after 28 years of marriage, the couple appears to be moving on permanently.
"The separation was a three-month trial period and we've moved on from that point. We're in divorce proceedings so that's been going on for the past six months," Larry shared with TMZ. "It's not finalized. I don't know when it will be but that's where we're at."
He continued, "I'm doing fine. I know she's doing well. I'm happy. We've moved on with our lives."
Viewers have watched the famous TLC pair open up about their marriage struggles in recent episodes. In fact, the show's season finale allowed both parties to share their perspectives as to what went wrong.