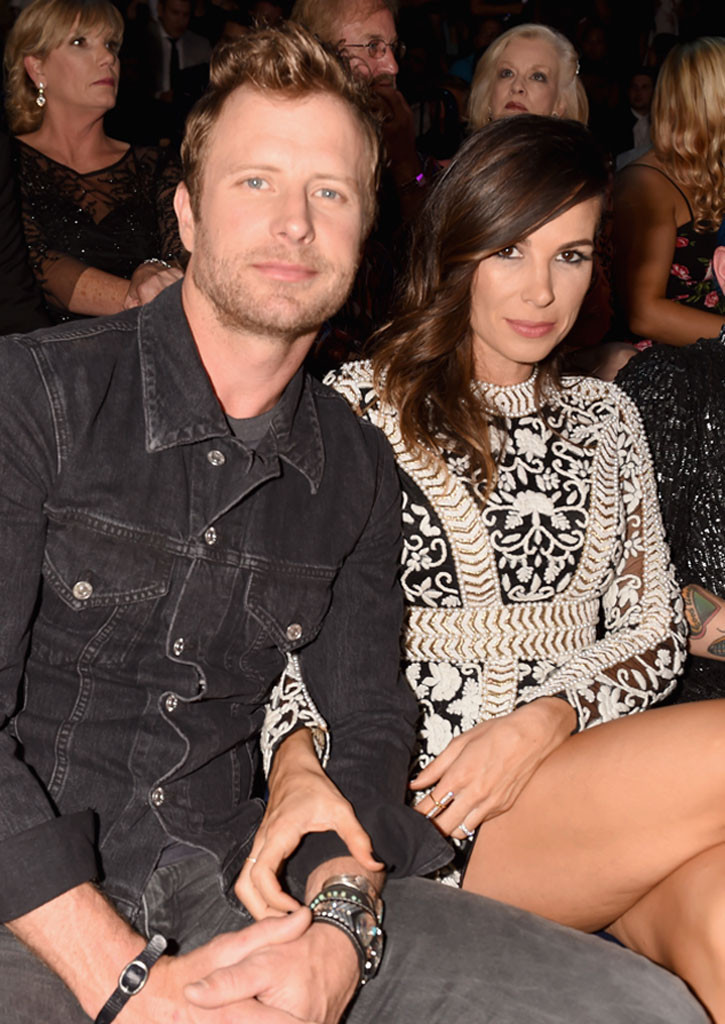 Jeff Kravitz/FilmMagic
Who's the woman who gives Dierks Bentley faith, grace, hope, strength and love without end? It's his wife Cassidy Black, of course.
Country music fans are very much familiar with the singer's latest hit song titled "Women, Amen."
In fact, the track inspired by the woman he chose to marry more than 15 years ago is featured on his new album titled The Mountain out this Friday.
But some may not know the pair's whole love story that started all the way back in middle school.
"We met in eighth grade, back in Arizona. It's a pretty crazy story of just going back and forth with the right time or the wrong time, or right place, wrong time, all that stuff," Dierks once told reporters." Finally, I was playing a show in Las Vegas, and opening for George Strait, and she walked on the bus. I kind of knew that that was the moment."