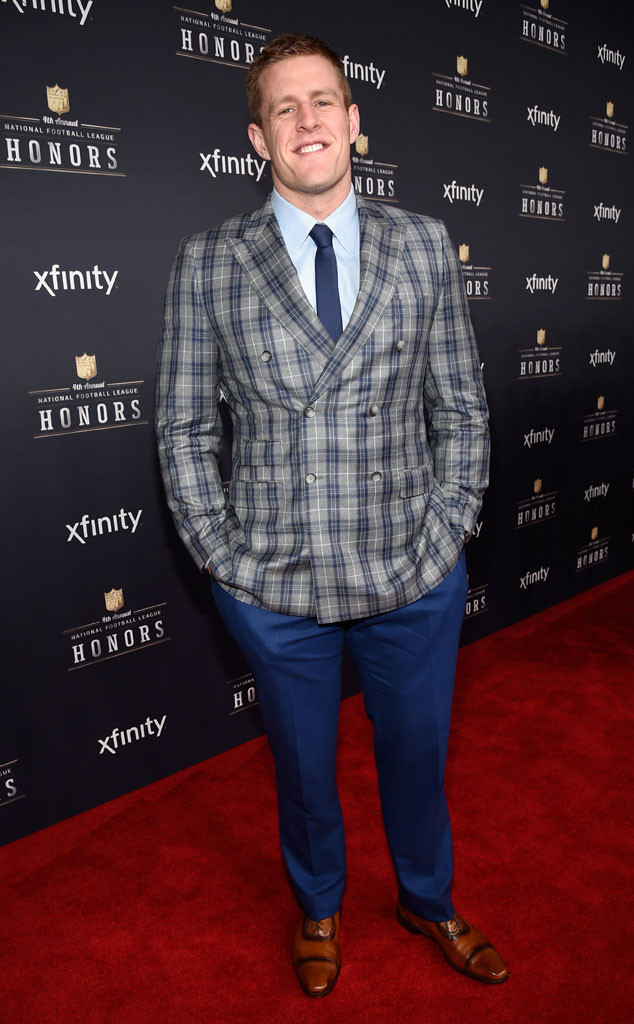 Kevin Mazur/WireImage
NFL star J.J. Watt is using his success to help...
After 10 people were killed in a shooting at Sante Fe High School outside Houston, Texas on Friday morning, the Texas NFL player will be personally paying for funerals for all 10 victims, at least eight of whom were students. The Texans' communications manager has confirmed to E! News that Watt will be taking care of the costs for the 10 funerals.
Soon after news of the shooting broke, Watt took to Twitter to simply write, "Absolutely horrific."
Victims Ann Perkins, Angelique Ramirez, Kim Vaughan, Chris Stone, Kyle McLeod, Jared Conard Black, Christian "Riley" Garcia, Cynthia Tisdale and Chris Stone were murdered by 17-year-old Dimitrios Pagourtzis when he opened fire at the school using a shotgun, a .38 revolver and explosives.
Yesterday, Texas Gov. Greg Abbott called the shooting "one of the most heinous attacks that we've ever seen in the history of Texas schools."