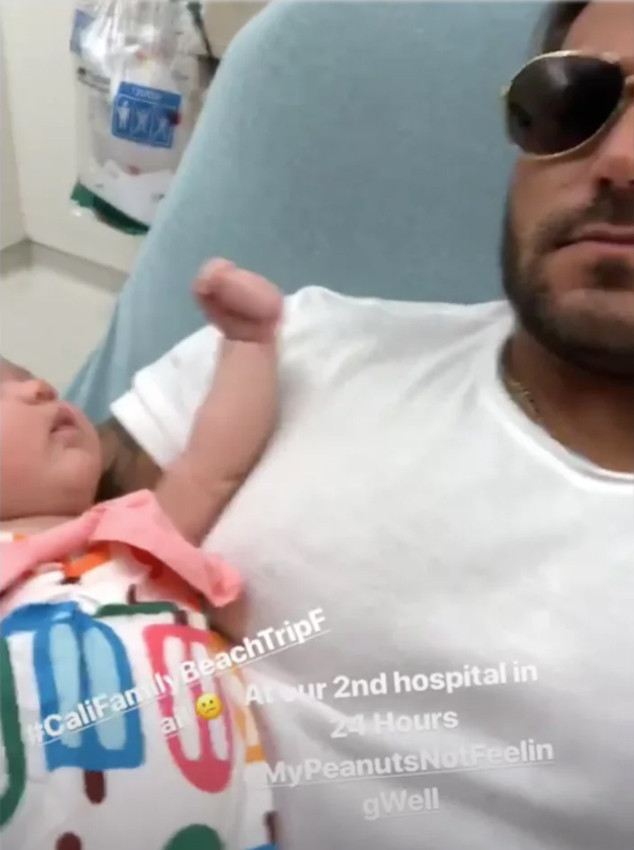 Instagram Stories
Ronnie Magro-Ortiz and Jen Harley are putting their child before any drama.
Over the weekend, the Jersey Shore Family Vacation star revealed on Instagram Stories that he had to take his baby girl to the hospital after she got sick.
"At our 2nd hospital in 24 hours #MyPeanutsNotFeelingWell," he wrote to his followers. "#CaliFamilyBeachTripFail."
While the family is trying to keep details private, E! News can confirm the baby was sick over the weekend. But instead of causing more stress on mom and dad, it may have brought them closer together.
"Right now they're just trying to focus on their daughter and make sure she's okay," a source shared with E! News. "They're trying to work things out for her sake. They're giving it a shot."