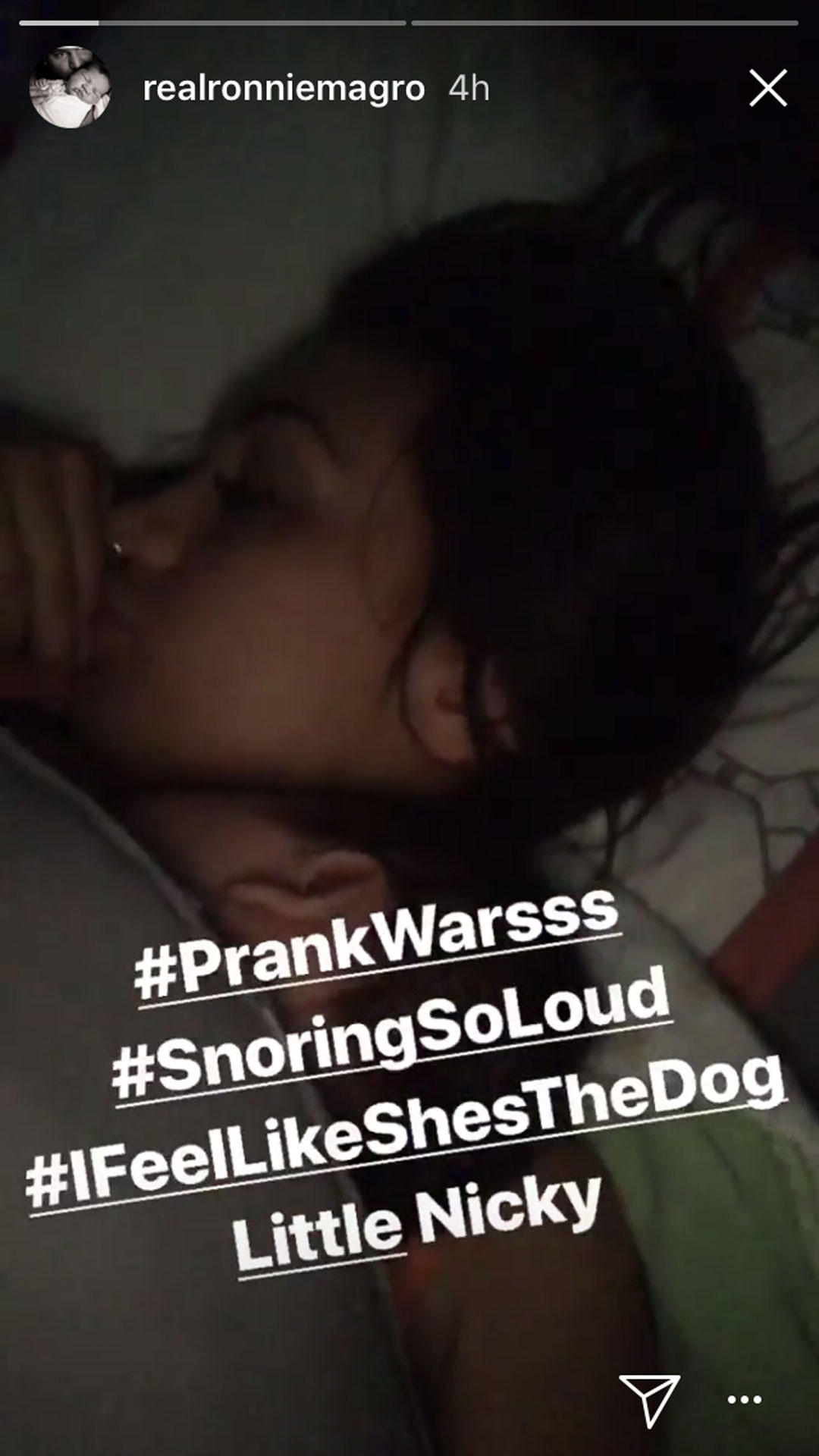 Instagram
Ronnie Magro-Ortiz and Jen Harley appear to be on good terms, considering they just spent Mother's Day weekend together.
On Sunday, the Jersey Shore star posted to Instagram Story, showing his followers that he was with Jen in bed. The posts showed Jen asleep with their baby girl, Ariana Sky.
"#PrankWarsss #SnoringSoLoud #IFeelLikeShesTheDogLittleNicky," he captioned one post. While another read, "#SoundsLikeABearHavingAOrgasm #SheAlwaysSaysISnore."
This comes exactly two weeks after Ronnie and Jen had their first vicious fight on social media, during which Ronnie wrote on Instagram Story, "Note to self, can't turn a natural born HOE, into a HOUSEWIFE, if you find them in the gutter then leave them in the gutter."