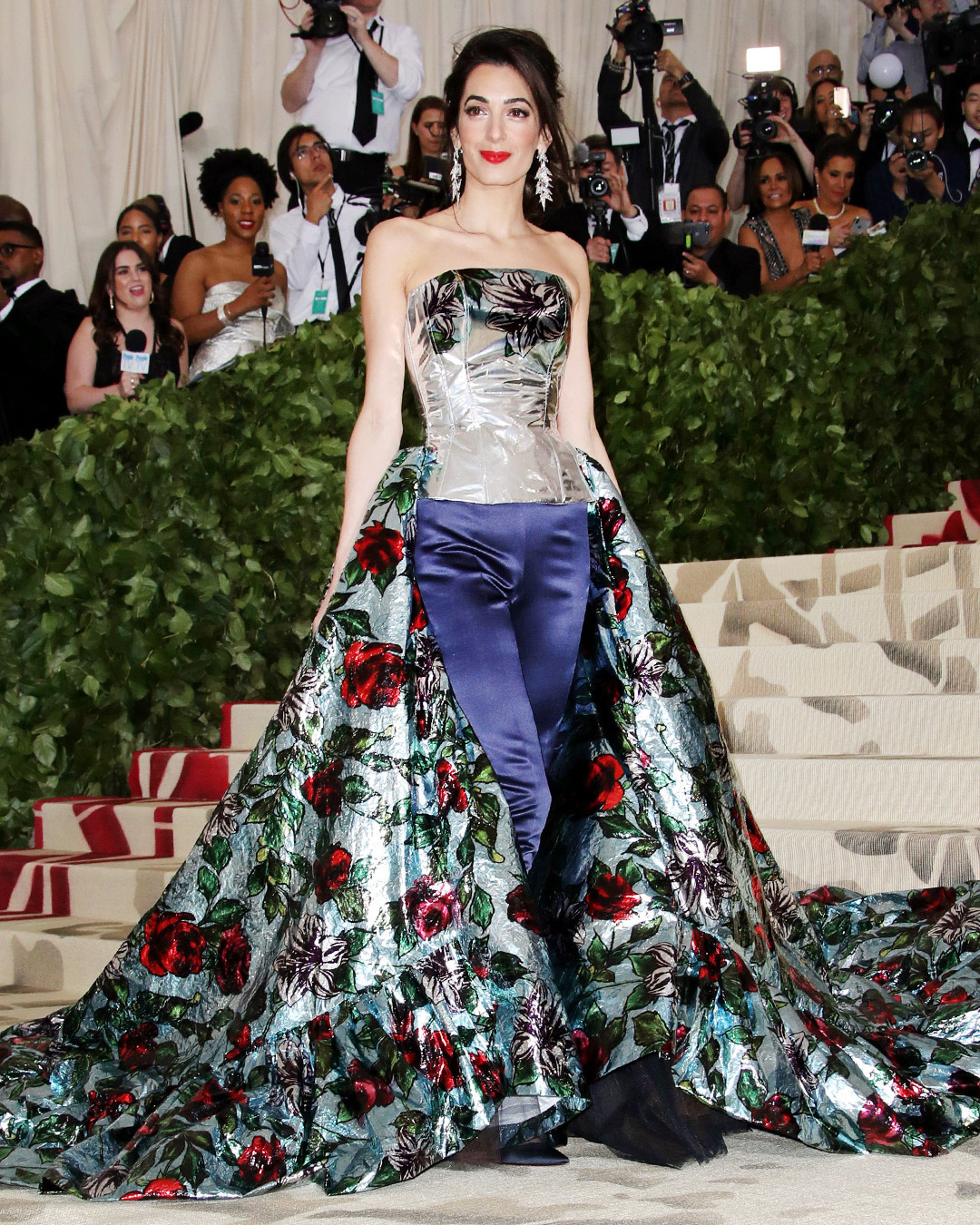 REX/Shutterstock
And the masterclass in over-the-top glamour continues.
One of the first celebrities to arrive at the 2018 Met Gala, Amal Clooney set pretty high standards for stars to come, wearing a strapless, metallic bodice that flowed into a dramatic blue-ish silver train featuring large florals. The barrister, clad in Richard Quinn, balanced the Mylar-like material with navy skinny pants—a completely unexpected move for the traditionally classic beauty.
George Clooney's other half is always a shining beacon of impeccable tailoring, sophisticated silhouettes and perfectly coiffed hair and makeup, but she may have outdone herself. Serving as a co-chair of fashion's biggest night, expectations were already high. A pretty dress just wasn't going to cut it. Amal complemented the eye-catching ensemble with a high ponytail, perhaps to give the structure, print and fabrication of the look more emphasis.