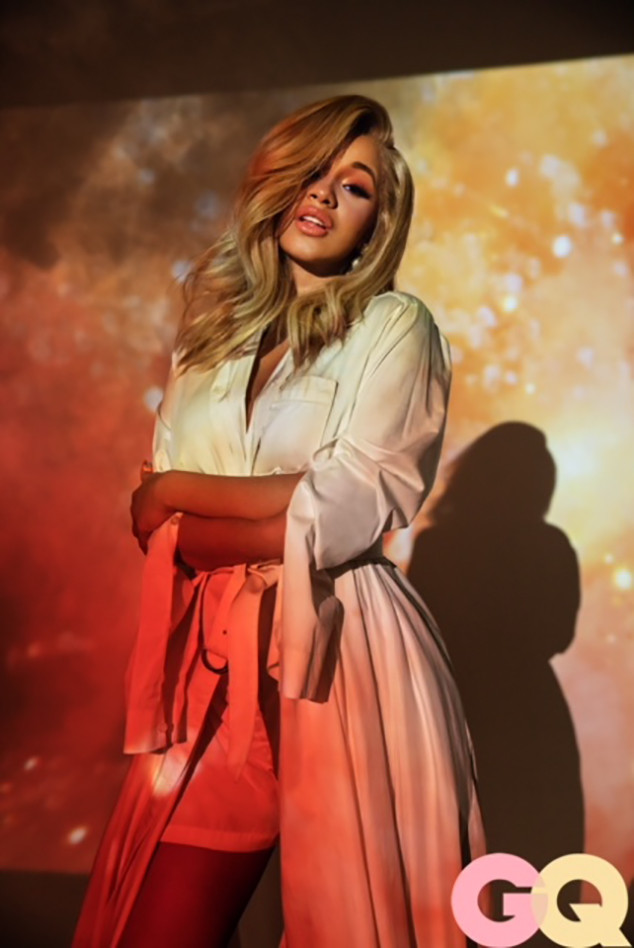 Christian Weber for GQ
There isn't a lot that scares Cardi B—not even getting illegal butt injections or being in a gang.
The 25-year-old rapper opened up about both in the May issue of GQ.
According to the magazine, Cardi B got the injections when she was 21. The "Bodak Yellow" artist went to a basement apartment in Queens, New York where she paid $800 to have a woman inject her butt with fillers.
"They don't numb your ass with anything," she told the magazine. "It was the craziest pain ever. I felt like I was gonna pass out. I felt a little dizzy. And it leaks for, like, five days."
Cardi B told the publication she wanted a bigger butt because her boyfriend at the time had cheated on her with a woman who "had a fat, big ass." She also noticed her colleagues with bigger bums made more money stripping than she did.
After getting the procedure, the "Bartier Cardi" star planned on going in for a touch-up; however, the woman that gave her the fillers was suddenly unavailable.
"But by the time I was gonna go get it, the lady got locked up 'cause she's supposedly killed somebody," she told GQ. "Well, somebody died on her table."