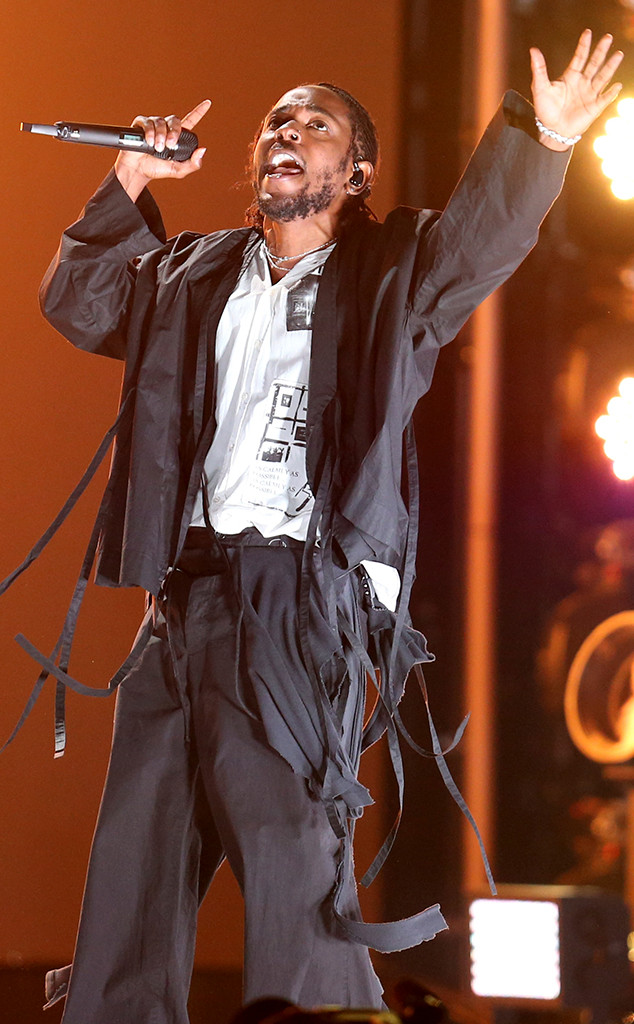 Matt Sayles/Invision/AP
Too soon to say the night belongs to Kendrick Lamar?
The bar for the 2018 Grammy Awards has officially been set, thanks to a stellar opening performance from the rap superstar. Lamar kicked off Sunday night's festivities with a politically-charged medley of hits from his fourth studio album, DAMN., including "XXX," and "DNA" and "King's Dead" from the upcoming Black Panther soundtrack.
An American flag was displayed in the background as soldiers dressed in army fatigues performed around Kendrick. Later dressed in red jumpsuits, the dancers fell to the ground as simulated gunshots rang out. U2and comedian Dave Chappelle also joined Lamar, who offered commentary in between songs.
"I just wanted to remind the audience that the only thing more frightening than watching a black man be honest in America is being an honest black man in America," Chappelle said onstage.
At one point he also asked, "Is this OK for CBS?"