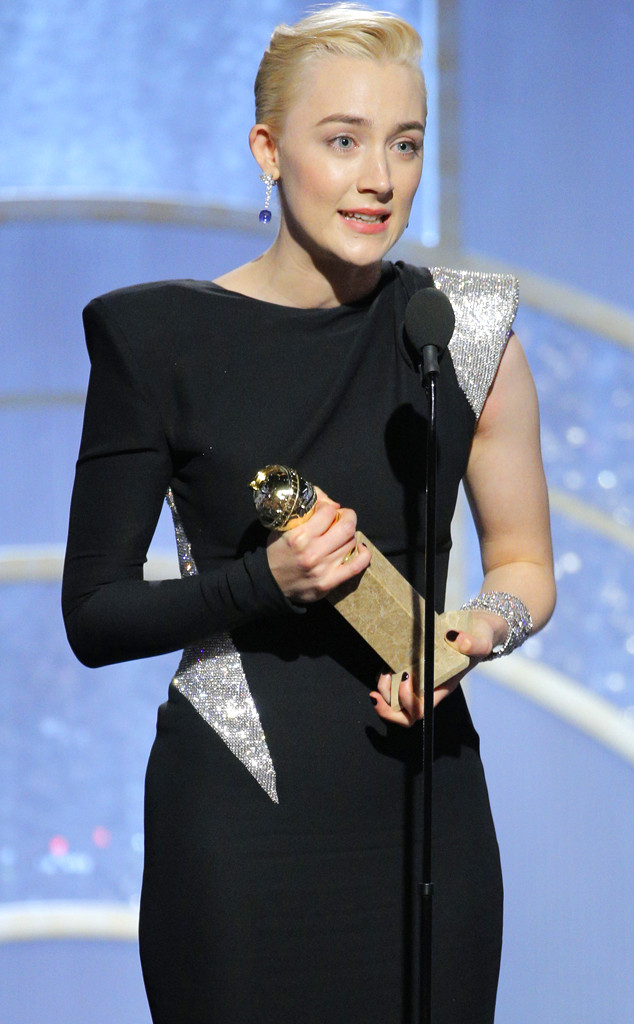 Paul Drinkwater/NBC
What a win for Saoirse Ronan!
At tonight's 2018 Golden Globes, the star took home the Best Actress in a Motion Picture, Comedy or Musical for her role in Lady Bird. She faced a strong group of nominees for the coveted honor, including Judi Dench (Victoria and Abdul), Helen Mirren (The Leisure Seeker), Margot Robbie (I, Tonya), and Emma Stone(Battle of the Sexes).
In the end, Ronan won over members of the Hollywood Foreign Press Association and her performance in the coming-of-age story also starring Laurie Metcalf made it easy to see why.
The visibly overjoyed star took the stage with a message of gratitude to those who supported her along the way. "My mom's on FaceTime over there on someone's phone," she gushed. "So, hi! I have no time at all to say thank you but I just want to say how inspirational it is to be in this room tonight."