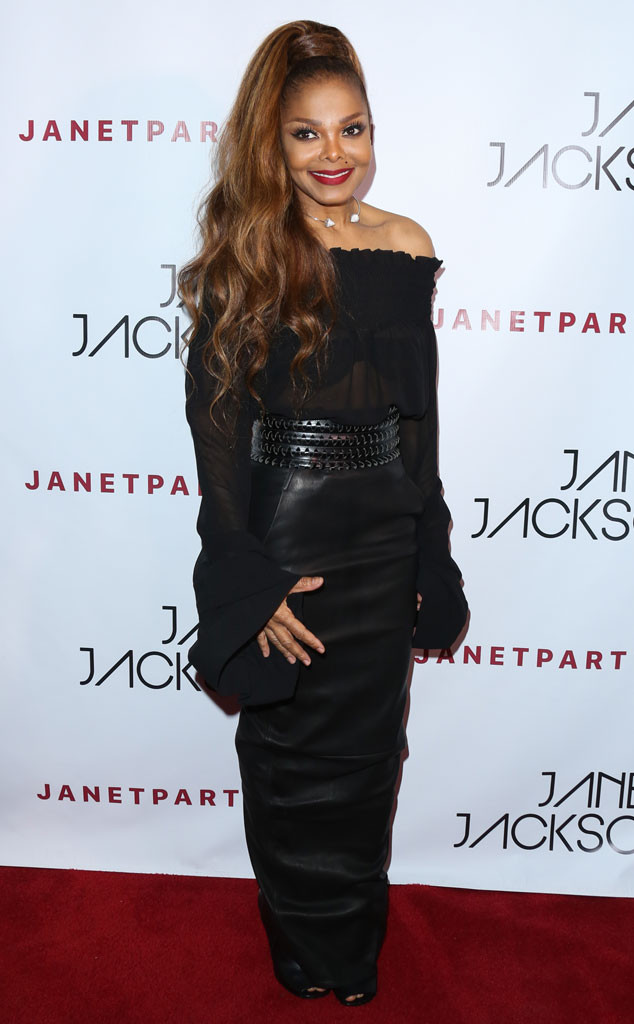 Paul Archuleta/FilmMagic
We knew Janet Jackson was a pro while performing on stage, but what about when it comes to her health and fitness?
Less than a year after the singer gave birth to her first child, E! News is learning more about how the new mom got back in the gym and best shape of her life.
With help from trainer Paulette Sybliss, Janet has lost about 70 pounds.
"I started training her about six weeks after she had Eissa so about March we started. We had a very vigorous training schedule," Paulette revealed to E! News exclusively. "We were training a minimum of four times a week and the sessions were never less than 45 minutes, no more than an hour. Very intense, though. Very intense training."
While Janet's initial goals were to purely lose weight, her trainer wanted the singer to add some lean muscle especially with a major tour on the schedule.