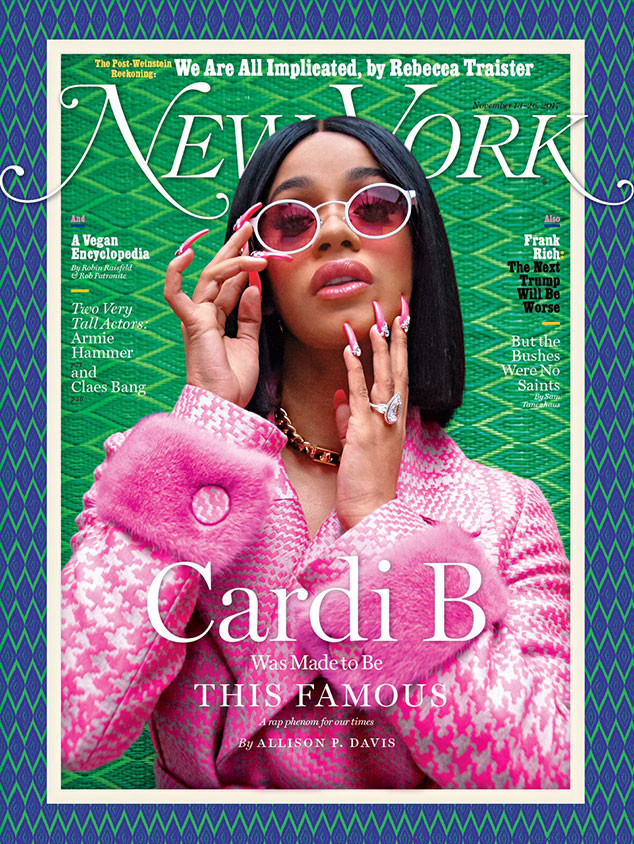 New York/Hassan Hajjaj
It seems Cardi B is permanently unfiltered.
At least, that's how it sounds in her most recent in-depth interview for New York Magazine. The magazine's cover girl—and one of the music industry's most buzzed about rising stars—held nothing back as she dished on her past as an exotic dancer, her nuptials ahead ("The world is not ready for it") and all the fame in between. Simply, her candor on every topic is as refreshing as her sound.
"Sometimes I don't feel like I'm the prettiest, sometimes I don't feel like I'm on top, and when I hear 'Bodak Yellow' again, I'm like, 'Yeah! I'm that b--ch!'" she told the magazine.