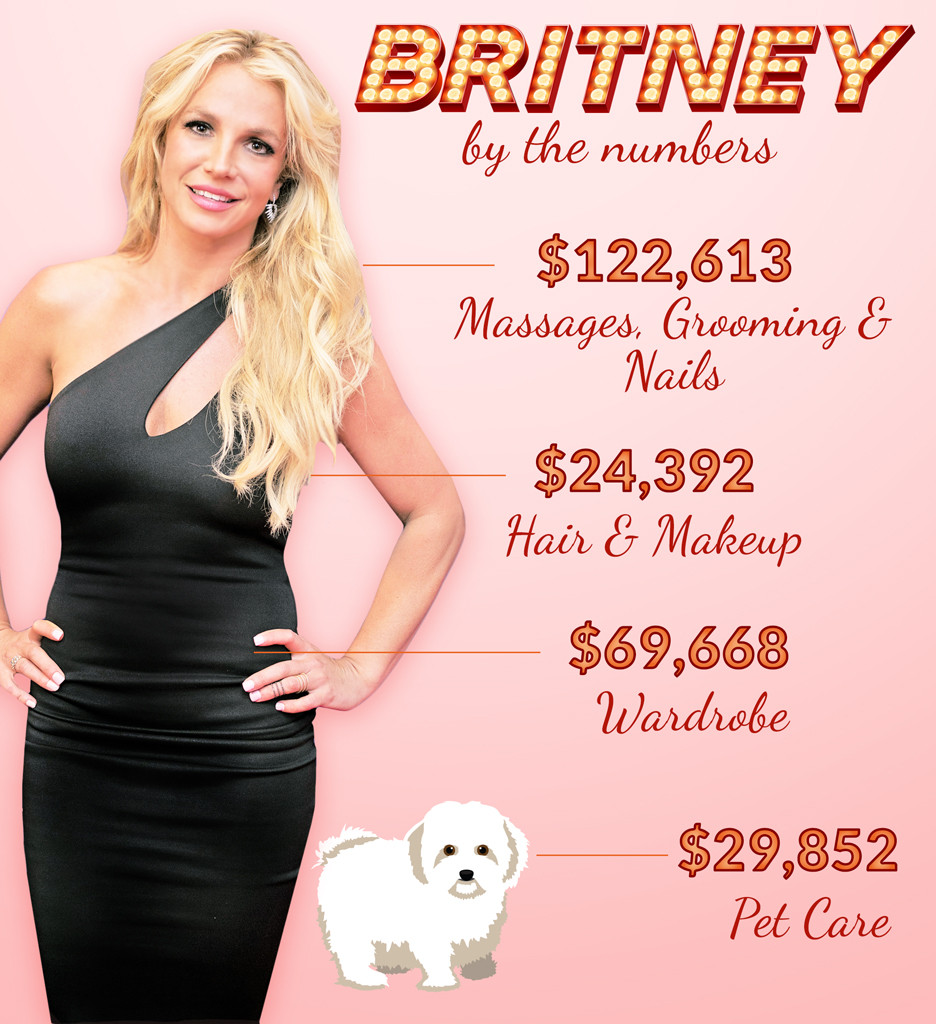 ABC; Melissa Hebeler / E! Illustration
Hey, big spender!
Britney Spears is known for her lavish spending habits, and according to legal docs filed by the pop princess's conservatorship and obtained by E! News, last year's financial expenditures take the cake.
The "Piece of Me" singer dropped a staggering $10,956,873.91 in 2016, which is basically change compared to Spears' total earnings of almost $16 million. Not to mention the total valuation of her property and assets at more than $55 million!
Ballin' on a budget is not how Brit-Brit lives her life.