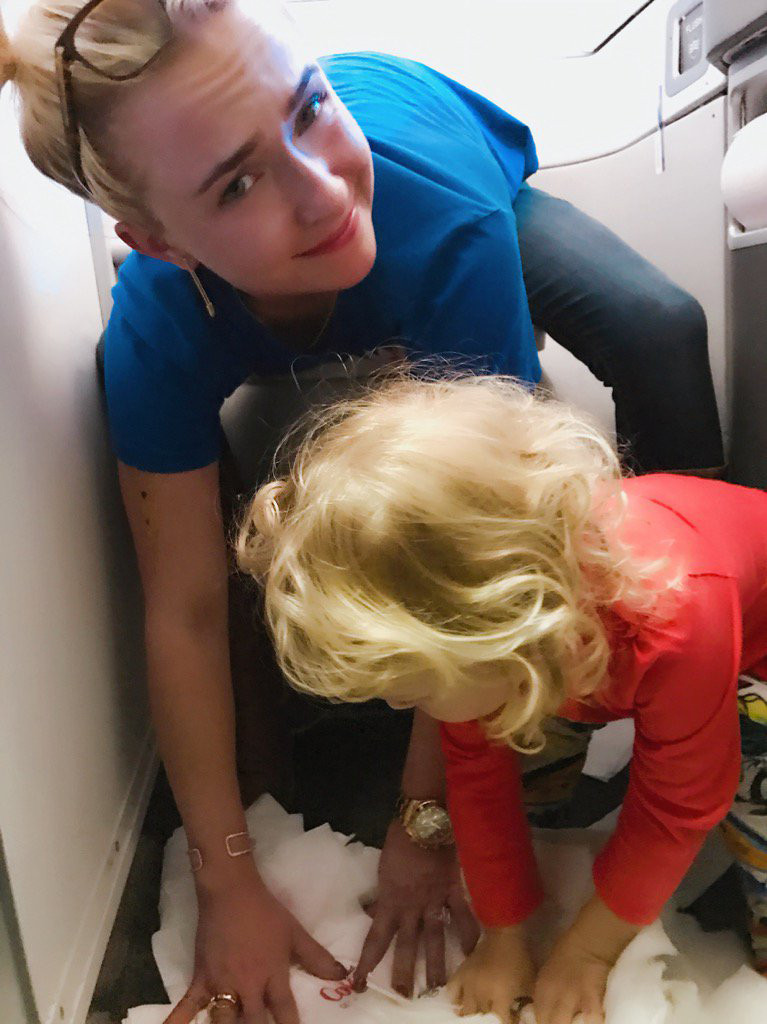 Twitter
In the real world, motherhood can get a bit messy. And surprise! Celebrities are no exception.
Hayden Panettiereis the latest Hollywood mom to expose the less-than glamorous side of raising kids, this time when 2-year-old Kaya Klitschko had an accident mid-flight. Suffice to say, the Nashville star handled the sitch like a pro, simultaneously finding the silver lining and teaching her little girl a valuable lesson in cleanliness.
Alongside a snapshot of the mother-daughter duo wiping the floor inside the plane's lavatory, Hayden tweeted, "Aaaand then ur daughter pees on the floor of the airplane bathroom But look at that baby girl helping momma clean"
Panettiere's candid confession got us thinking: How many more celeb moms have mastered travel troubles with a smile? Let's look at four more hot mamas making the friendly skies a bit more friendly, crying babies and all.