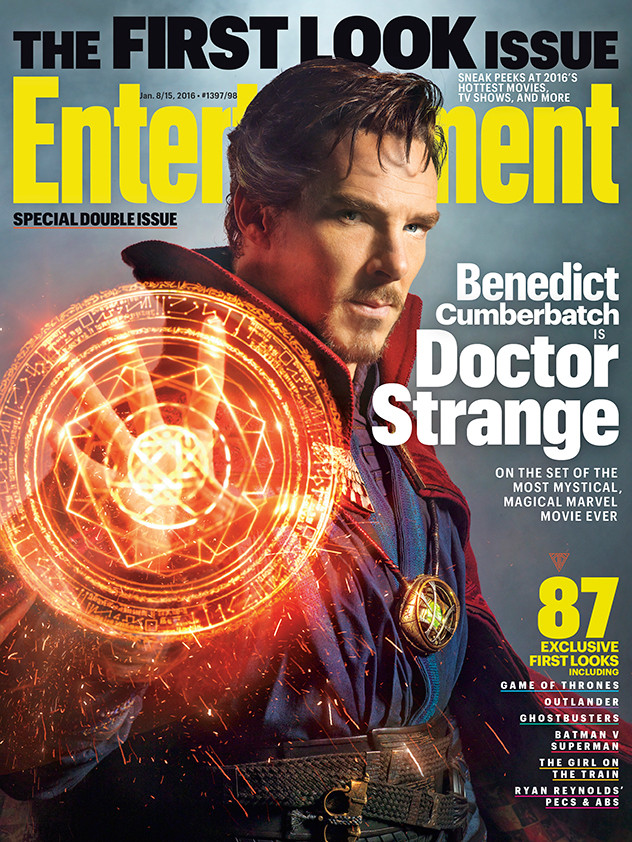 Entertainment Weekly
Christmas may have come and gone, but today brings a special gift for all you Marvel fans!
Entertainment Weekly just unveiled a very early first look at Benedict Cumberbatch in the upcoming superhero film, Doctor Strange. In fact, this was one of the very first times that actor has ever stepped foot into the costume as filming only just began in November and won't wrap until March.
"I'm still in the infancy of learning all that," Cumberbatch—who plays Doctor Stephen Strange, a self-centered surgeon who transforms into a world-protecting sorcerer—told EW for their cover story. "It was like, okay, I've got to keep throwing these poses, these spells, these rune-casting things, everything he does physically."