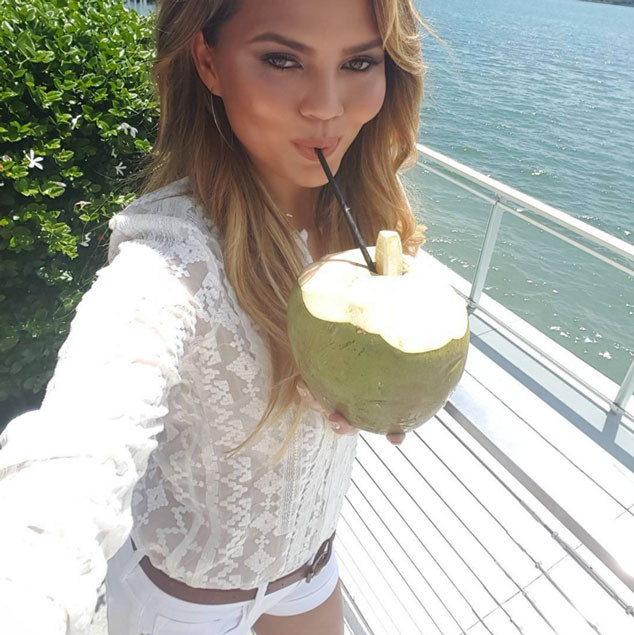 Instagram
Chrissy Teigen isn't messing around!
It hasn't even been a week since the supermodel revealed the sex of her baby. But while tweeting up a storm this holiday weekend, John Legend's leading lady admitted that she already has names for her girl on the mind.
"@ChrissyTeigen have you thought of some possible baby names?" one Twitter follower asked Saturday evening.
Are we ready for this? The 30-year-old responded with the name "Chubz."
Before you freak the heck out, any follower of Teigen knows that she's just playing around and it's likely way too early to pick out the perfect name. And besides, BFFs Kim Kardashian and Kanye West waited until their child was born to pick out a name.