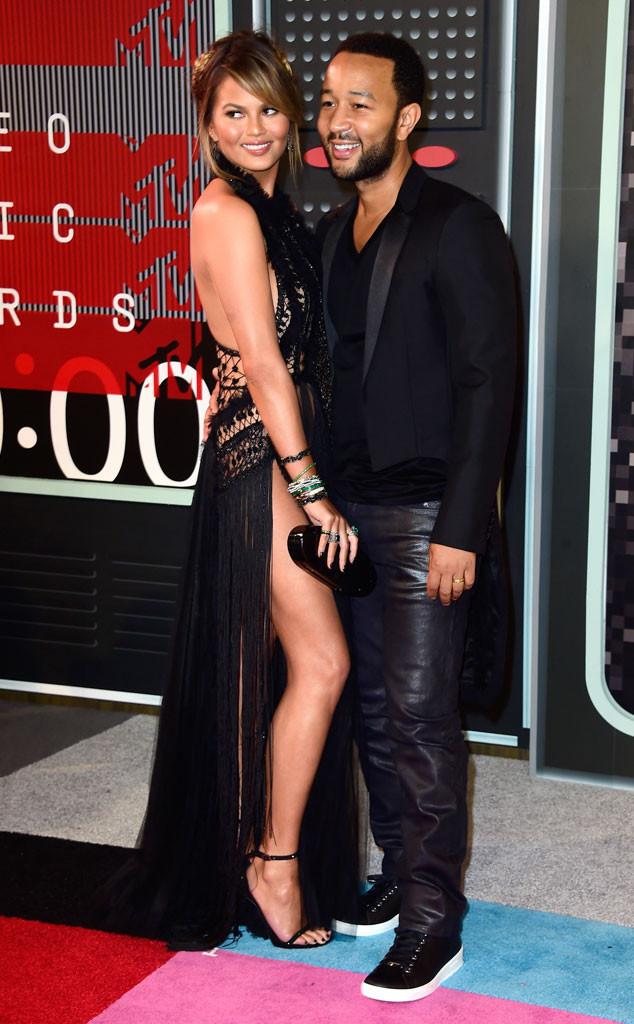 Frazer Harrison/Getty Images
Are Chrissy Teigen and John Legend having a little boy or a little girl?
The pregnant supermodel revealed the sex of their bundle of joy tonight on Instagram, but it wasn't with a colored cake or balloons or anything that you might have become used to these days. In fact, it was kind of in passing.
Teigen was actually praising her new Vogue magazine cover, which was shot in her native country of Thailand, and in the caption, she shared that the couple are going to have a baby—wait for it—girl!
"So proud and honored to have shot the cover of Vogue Thailand! Special to me for so many reasons...one being I am SO PROUD to be Thai, so excited to have shot a Vogue cover (a dream, of course)," she wrote in the caption, "annnnd a couple minutes after this shot, John and I learned we were having our little baby girl!"
We already know this li'l lady is going to be the absolute cutest!