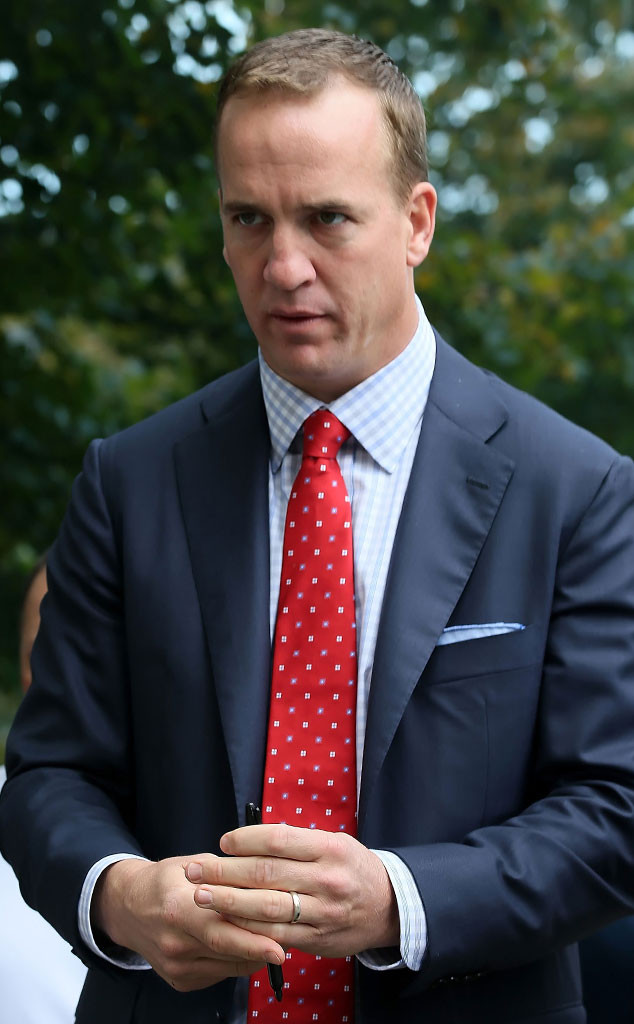 Stickman/Bauer-Griffin/GC Images
Peyton Manning is furious about an Al Jazeera report that accuses him of using performance-enhancing drugs, saying it was "fabricated" and that he is "disgusted" and "sickened" by the allegations.
In an undercover investigation documentary released by the TV news and online outlet on Sunday, titled The Dark Side: Secrets of the Sports Dopers, Manning is among several pro athletes implicated. Al Jazeera reported a pharmacist claimed his clinic had given the 39-year-old Denver Broncos quarterback's wife Ashley a supply of human growth hormone in 2011 while the athlete was recovering from surgery.
The man later recanted the statements he made in the documentary.
When asked if he had ever used HGH or any performance-enhancing drug, Manning told ESPN in an on-camera interview on Sunday, "Absolutely not. Absolutely not."
No NFL player has ever tested positive for HGH, a banned substance for NFL players.
"I think I rotated between being angry, furious," Manning said, talking about his response to the accusations. "Disgusted is really how I feel, sickened by it...It's completely fabricated, complete trash, garbage—there's some more adjectives I'd like to be able to use. But it really makes me sick."