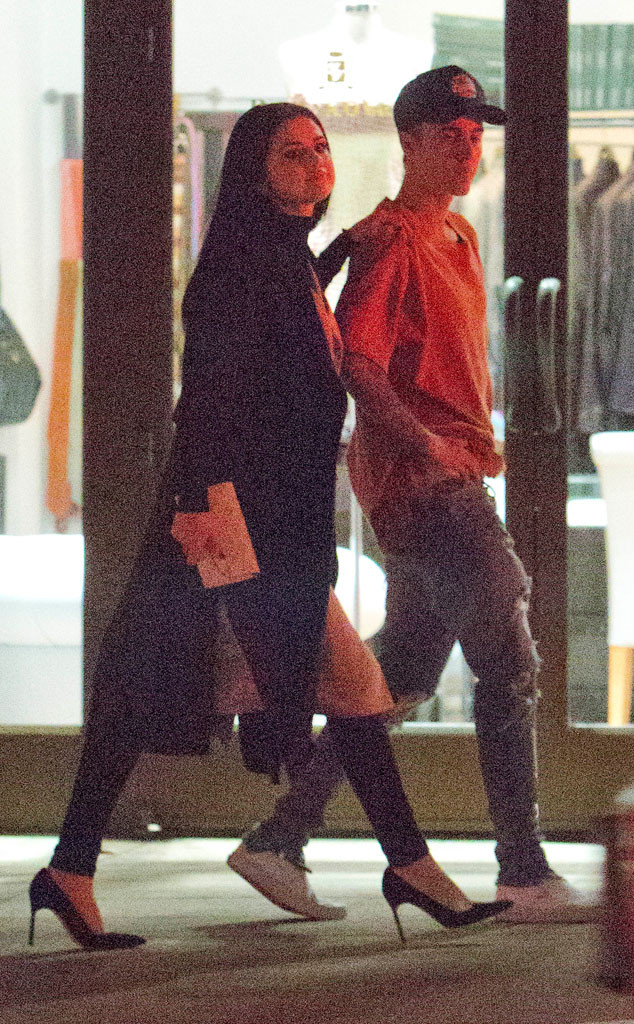 SPW / Splash News
Seeing as Justin Bieber made a hit song out of a simple question, "What Do You Mean?," you'd think he'd be more straightforward about what's going on with him and Selena Gomez.
These two have been on and off, hot and cold and pretty much any expression that reflects a rocky relationship, for as long as they've been officially broken up. But in recent weeks something seems to have changed.
Both pop stars caused tweens' hearts to beat through their chests at the end of November when video surfaced of the Biebs serenading Selena while out to dinner. His song choice? "My Girl." Hmmm seems a little suspicious. They would later slow dance to Lionel Richie's "Easy."
"They were honestly mesmerizing to watch slow dance," photographer Lindsey Cavanaugh of Eat Pray Photo, who shot the videos, told E! News. "My business partner gave him the thumbs up and he gave it back to her and laughed, then dipped Selena all the way to the floor."