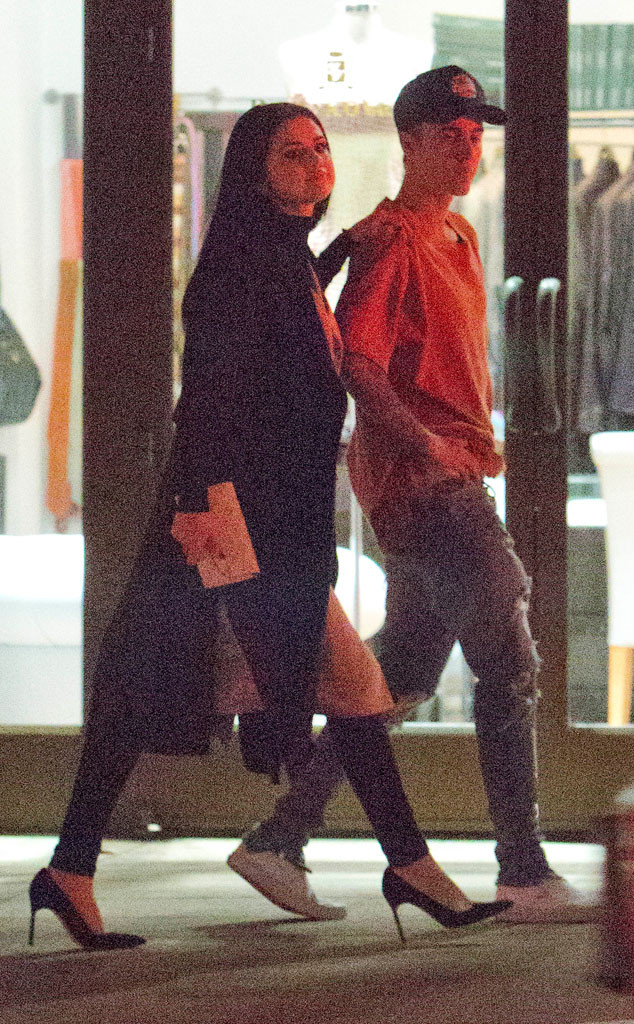 SPW / Splash News
In addition to their musical rendezvous on Friday, Selena Gomez and ex-boyfriend Justin Bieber also engaged in some pseudo-PDA action.
The had reunited that night in Beverly Hills, at a hotel bar, where the Biebs, 21, proceeded to sit at the piano and serenade his ex with a rendition of "My Girl." He and Gomez, 23, also slow danced in front of the small audience that gathered.
That night, they were also spotted strolling together in town. Gomez was seen putting her left hand on Bieber's shoulder as they walked.