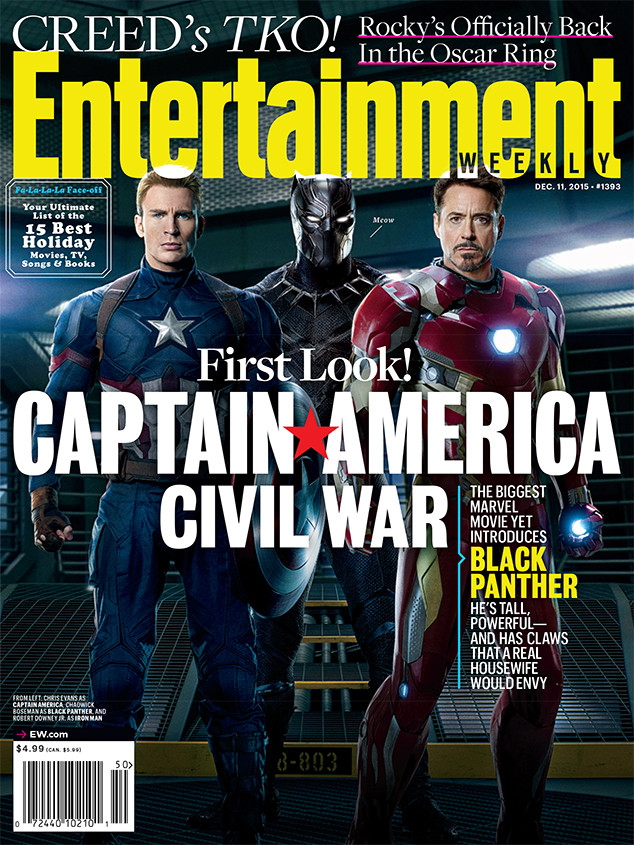 Michael Muller/Entertainment Weekly
The battle is on in Captain America: Civil War.
Based on the new cover of Entertainment Weekly, which gives you the first look at the highly anticipated new installment, Captain America (Chris Evans) and Iron Man (Robert Downey Jr.) are going to battle it out over who should have power. But it's not what you think. They aren't fighting each other to see if Evans' character or Downey's character should be in control; the battle is to determine whether or not governments should intervene or stay out of it.
Captain America is pro-independence and all in favor of allowing people to distinguish between right and wrong on their own terms, while the man in metal wants governments to regulate those who claim they only want to do what's best for the people. His beliefs stem from a guilty conscience as result of his actions in The Avengers: Age of Ultron.