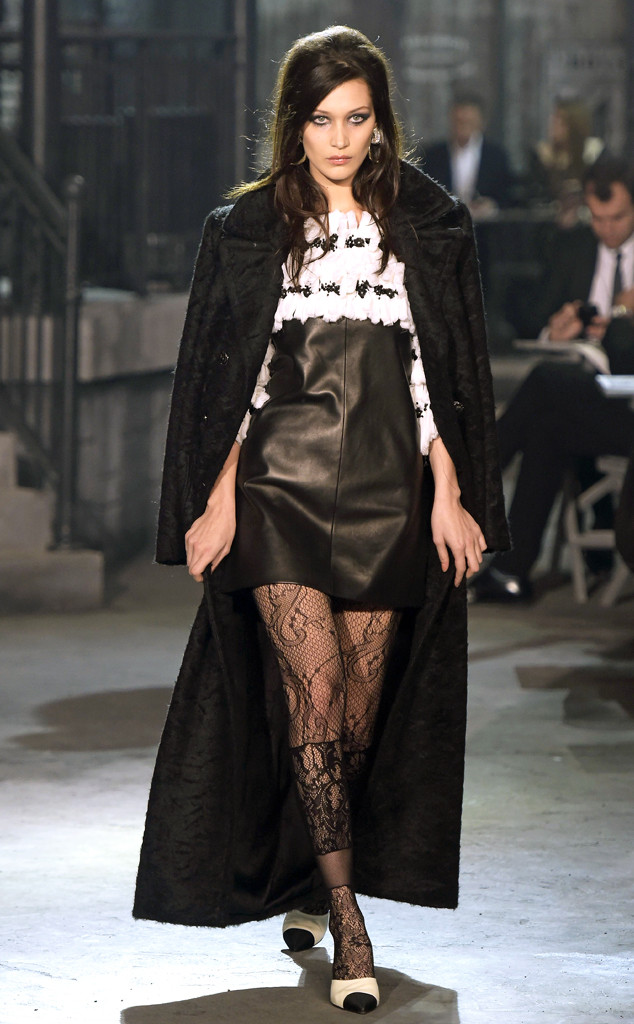 Giovanni Giannoni/WWD/REX Shutterstock
Karl Lagerfeld has decreed there's a new supermodel in the mix, and nope it's not Gigi; it's Bella Hadid.
The 19-year-old mounted the pop-up Chanel runway in Rome last night for the Métiers d'Art 2015/2016 show, rocking two of the famed French house's covetable looks. Donning a teased bouffant good enough to make Brigitte Bardot blush, Bella's look conveyed a deeply dramatic—daresay gothic—glamour with a sleepy smoky eye and black lace and leather mixes.
Lagerfeld's traveling Métiers d'Art presentation always proves one of the biggest fashion extravaganzas of the year, with high-profile models, including Lara Stone, performing on even more spectacular stages (this is Chanel; there are no plain-Jane runway shows here).