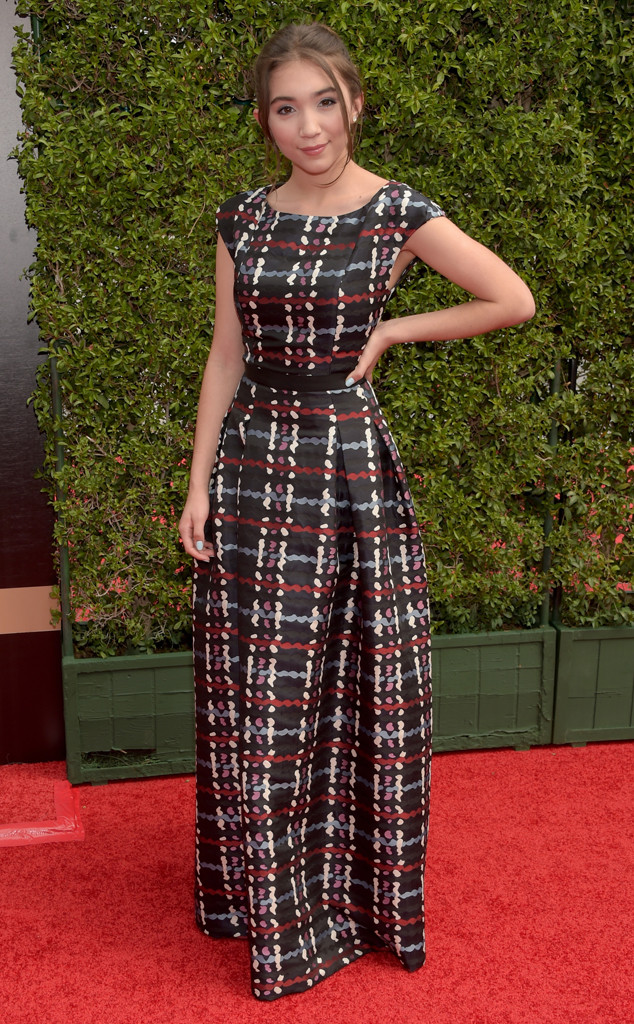 Jason Kempin/Getty Images
Rowan Blanchard is wise beyond her years.
The 13-year-old star of Disney Channel's Girl Meets World recently attended her first London Fashion Week, where she talked to Elle.com about how she's working to change the way the media treats women and young girls in Hollywood. "On a red carpet, the only thing I'm often asked is, 'Who are you wearing?'" she said. "And my co-stars, my friends who are older, even much older, really accomplished actresses who I admire—it's the same story. For a guy, the first question is, 'What drew you to this project?' And it's like, come on! I want to wear cool clothes. I love fashion. We all do. But we shouldn't be taken less seriously because we're in dresses."
"You can be a kick a-s-s feminist—sorry, I know it's not technically a swear but still!—but you can contribute to the fight against objectification and be wearing your favorite designer," the teen said. "At the end of the day, it's about equality."