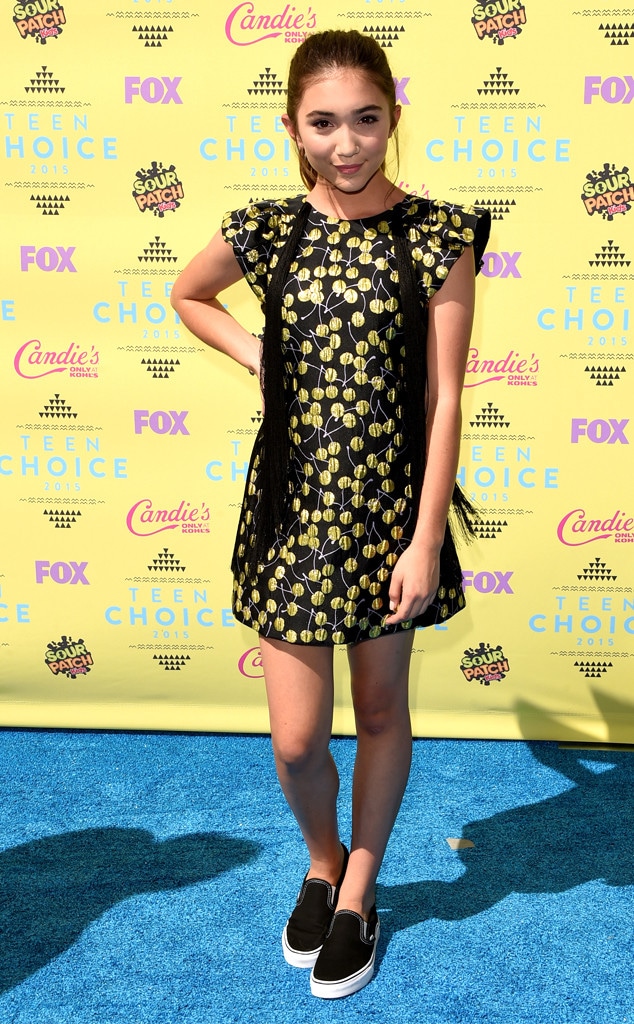 Jason Merritt/Getty Images
Fans may know Rowan Blanchard as the bubbly and opinionated Riley Matthews on Disney Channel's Girl Meets World.
But away from the cameras, the 13-year-old has quite the impressive mind when it comes to race, equality and other mature topics.
On Friday evening, the young actress was asked on social media to share her opinions on "white feminism" and how common feminism might exclude certain women. Her articulate answer may just surprise you.
"This is such an important thing to be discussing," she wrote in her first of three Instagram posts. "I have made a very big point at making sure my personal feminism includes everyone—and educating myself and discussing these topics have really helped."
She continued, "Issues that are commonly thought of as feminist issues include sexual assault, rape, abortion, Planned Parenthood, domestic violence, equal education and the wage cap. Feminists have also adopted marriage equality and gay/lesbian rights as their issue which is wonderful."
Two issues, however, that have not come to the forefront according to Blanchard, are police brutality and race issues.
The Disney star goes on to explain how a black woman experiences sexism and equality in ways far different from the way a white woman deals with the issues. Furthermore, Blanchard believes transsexual woman are not protected enough.
While the messages may be overwhelming to some, the rising star sums up her point best at the end of her essay that has received more than 76,000 likes on Instagram.
"To only acknowledge feminism from a one sided view when the literal DEFINITION is the equality of the sexes is not feminism at all," she concluded. "We need to be talking about this more. Discussion leads to change. Xo, Row."
And yes, this really was written by a 13-year-old. Impressive indeed! 
Watch:
Cory, Topanga and Riley Break Down "GMW"