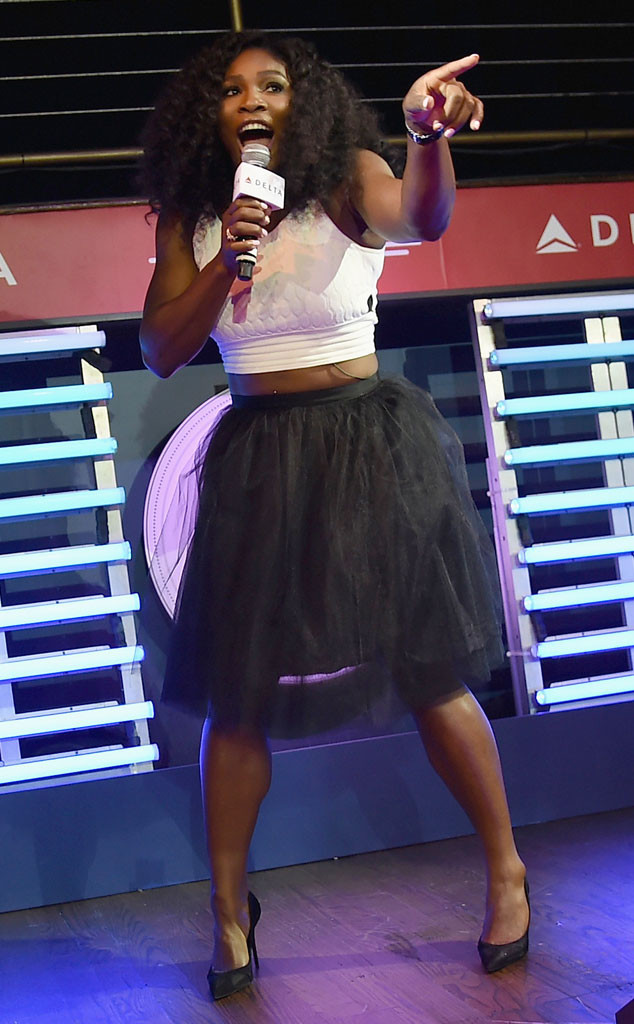 Michael Loccisano/Getty Images for Delta)
Serena Williams has been making headlines this week for what's possibly (probably) a new fling with Drake, and according to most fans, it's pretty clear why they're the perfect match.
First of all, the woman is hands-down one of the greatest athletes of all time. The U.S. Open begins Aug. 31, and not only will she be gunning for her 22nd Gram Slam title, but if she wins, it will be her fifth straight major title and first calendar Gram Slam by a woman since 1988.
So, essentially, she's a badass.