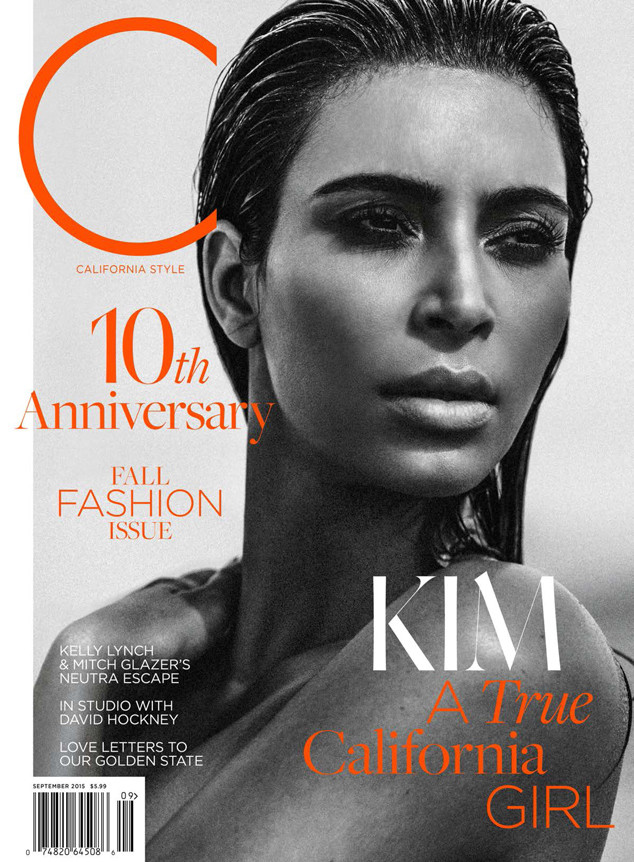 Kim Kardashian bears all in C Magazine's 10th anniversary issue!
Not only does Kanye West's wife pose topless, but she also opens up how weight criticism she received surrounding her first pregnancy had a profound effect on her as a person.
"It was the worst," she admits. "I couldn't help it, and everyone would say, 'She can't stop eating.' I delivered at 180, and they were like, 'She's 210 pounds. She's getting dumped because she's too fat' and all these ridiculous stories."