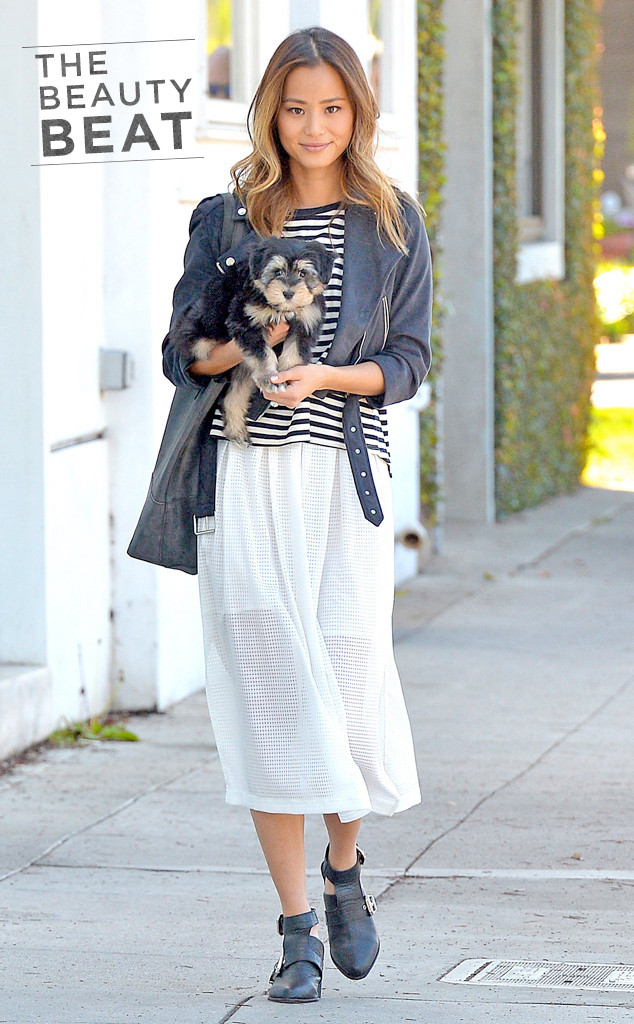 All Access Photo
As the new face of Make Up For Ever, Jamie Chung is well versed in all things beauty. For this week's installment of The Beauty Beat, we sat down with the actress to discuss her obsession with face oil, her signature products and more.
What is your signature lip color?
Dark Red #42 from Make Up For Ever. It's part of a palette, and I just carry it around and pull it out of my purse—it's the easiest thing. During the day, I'll just use it as a stain, and at night I'll really pump it up and use a liner as well. But the stain is kind of my thing; anything else is too much upkeep.
Do you have a signature scent?
I love Elizabeth and James Nirvana, the white one. It reminds me of the sunset during summertime when all the flowers are about to close, so it's not too potent with floral undertones but it's still very refreshing.